Primary education now up to class VIII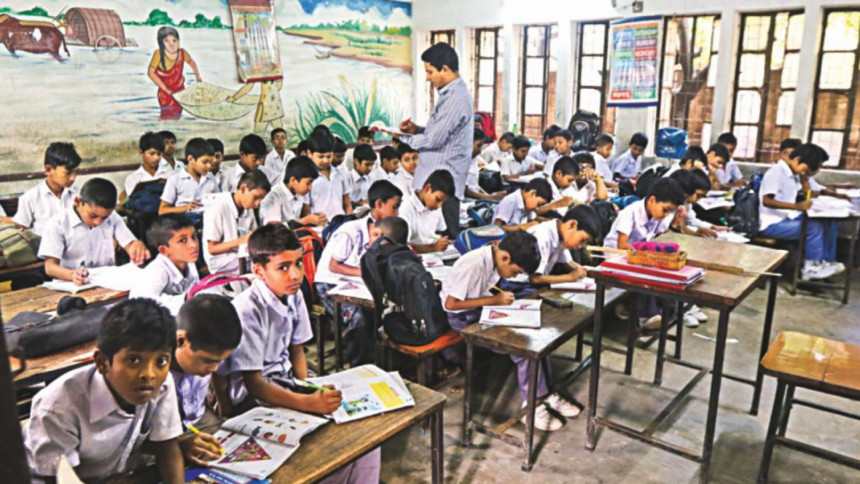 In light of the National Education Policy, the government has finalised its decision to extend primary education level up to class VIII from V, Education Minister Nurul Islam Nahid said today.
"From now, all the decisions regarding class VI, VII and VIII will be the matter of Primary and Mass Education Ministry," the minister said at a meeting between the education ministry officials and eminent educationists at Secretariat.
It's a major decision for the country's education system, Nahid said.
READ MORE: Primary education up to class VIII, secondary XII
At the meeting, an additional secretary of the ministry read out a letter written by eminent educationist Dr Muhammad Zafar Iqbal, which said that class V terminal examination creates pressure on students and coaching business is growing up centring the examinations.
In reply, the minister said, "It is up to the primary and mass education ministry whether it will hold primary terminal examinations in future."
ALSO READ: Education policy: Challenges of implementation
Zafar Iqbal sent the letter to the education ministry earlier as he could not attend the meeting.
In 2009, the National Education Policy Formulation Committee submitted the National Education Policy to the government with the recommendations of extending the primary education level up to class VIII and secondary level up to class XII.
On the following year, the government approved the education policy.