President asks police to work for people's welfare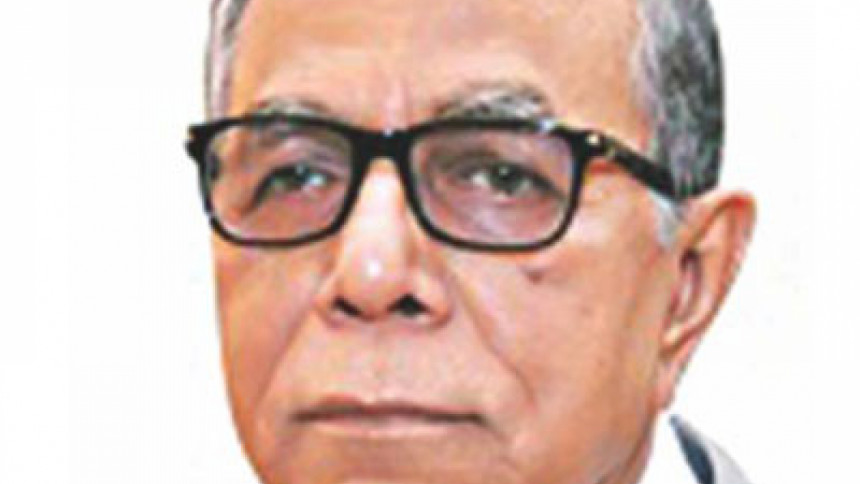 President Abdul Hamid today asked the members of Bangladesh Police to give special attention while discharging their duties so that no one is harassed.
"You (members of police) have to be more dedicated to the welfare of the people. You have to keep in mind that it is the main responsibility of the law enforcing agency to ensure safety of public life and property," the President said while addressing a gathering of police officials today organized on the occasion of the Annual Police Week-2016 at Darbar Hall of Bangabhaban.
Mentioning that the people are the source of all power in a democratic system, the President said the country as well as the government runs with the money given by the people as tax.
"So the welfare of the people has to be given priority in all spheres. Every member of the police has to become friends of the people so that they can take police in their confidence and come for protection," he added.
The role of Bangladesh Police is very important in maintaining the country's internal security as well as establishing rule of law, President Hamid said, adding that every member of the police has to discharge their duties with more firmness to ensure the country's overall development, security as well as establishing social peace and justice.
He said cooperation and partnership between the police and people is needed to ensure law and order in the society, and underscored the need for working together for further development of the law and order in the society.
Terrorism and militancy is not limited to a single territory and boundary, rather it is a global problem, he said, adding that there is no alternative to technology based policing to face technology based crimes.
"The tactics and success of police in curbing terrorism and militancy has been praised both nationally and internationally and I hope the members of police will discharge their duties sincerely to establish rule of law and resist all anti-state activities in the days to come for protecting constitution and democracy," he added.
Home Minister Asaduzzaman Khan, Senior Secretary of the Home Ministry Mozammel Haque Khan and IGP AKM Shahidul Hoque were present in the occasion among others.