Probir Sikdar appeals to PM for 'safety'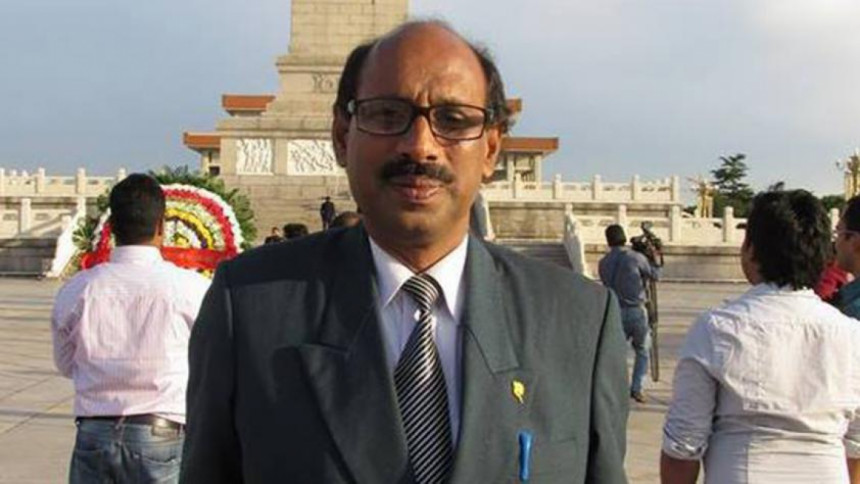 Fearing that he might disappear or be harassed further, veteran journalist Probir Sikdar has appealed to Prime Minister Sheikh Hasina to save his life immediately.
He posted a status on his Facebook profile yesterday saying: "Honorable Prime Minister and daughter of Bangabandhu, please save my life."
"Please ensure that no one can use false identity and take me away in the name of quizzing and make me disappear or harass me in false case."
Probir's posted this message days after a Faridpur court accepted a charge sheet against him under the Information and Communication Technology (ICT) Act, 2006.
He alleged that his lawyer could not obtain a copy of the charge sheet of the case he was indicted in.
Monir Hossain, a sub-inspector of Faridpur Kotwali Police Station and the investigation officer of the case, filed the charge sheet to the Cognisance Court No-1, said Subir Roy, inspector of the court.
Probir, 55, editor of Bangla daily Bangla 71 and online news portal u71news.com, was arrested on August 16 last year at his office in the capital after Faridpur local Awami League leader Swapan Kumar Paul had filed the case under the ICT Act over a Facebook post.
Police produced the journalist before the court on August 17 and took him on remand for three days for alleged libel on the minister. He was later freed on bail.