PP can't ask journos to leave courtroom: Law minister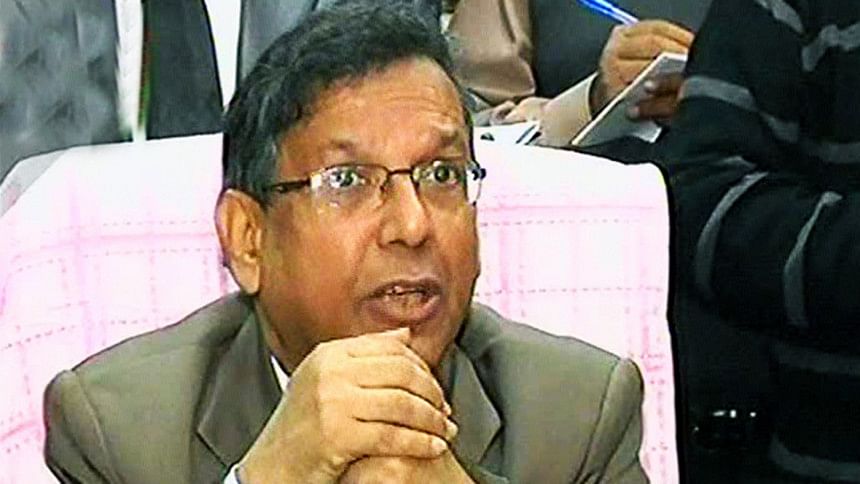 A public prosecutor (PP) cannot tell journalists to leave a courtroom, Law Minister Anisul Huq today said hours after reporters were driven out of the courtroom before recording of witness depositions in Narayanganj seven-murder case.
"The PP has no right to say that none but the complainants, accused, their lawyers and court officials concerned were necessary to remain present in the courtroom," the minister told The Daily Star.
If the court feels so, the presiding judge can pass an order to this effect in the open court, he said.
Reacting to the incident, former law minister Shafique Ahmed and Supreme Court lawyer Shahdeen Malik, also made similar statement, Bangla daily Prothom Alo reports.
"This is a very weird incident. It is common that journalists will remain present and perform their duties during witness deposition. The public prosecutor has no right to give any such directive that journalists cannot stay," Prothom Alo quoted Shafique Ahmed as saying.
A judge can pass such directives for certain reasons, the former law minister said.
Echoing him, Shahdeen Malik said that it should be investigated why the PP had made such comments. "Who is he to make such directives?"
"Journalists have no barrier to perform their duties in such cases," Malik added.
A Narayanganj court today started recording statements of witnesses in sensational seven-murder case.
Few minutes before the judge took his seat, Public Prosecutor Wajed Ali Khokon told everybody present at the courtroom that as per a court directive none but the complainants, accused, their lawyers and court officials concerned was necessary to remain present at the courtroom, reports our Narayanganj correspondent.
Later, all the journalists present there were driven out.
Judge Syed Enayet Hossain of Narayanganj District and Sessions Judge's Court started recording deposition around 10:00am, reports our district correspondent.
Earlier in the morning, 23 accused including prime accused Noor Hossain and three former Rab officials Tareque Sayeed Mohammad, Maj Arif Hossain and Lt Commander MM Rana were produced before the court.