Police brutality video goes viral (video)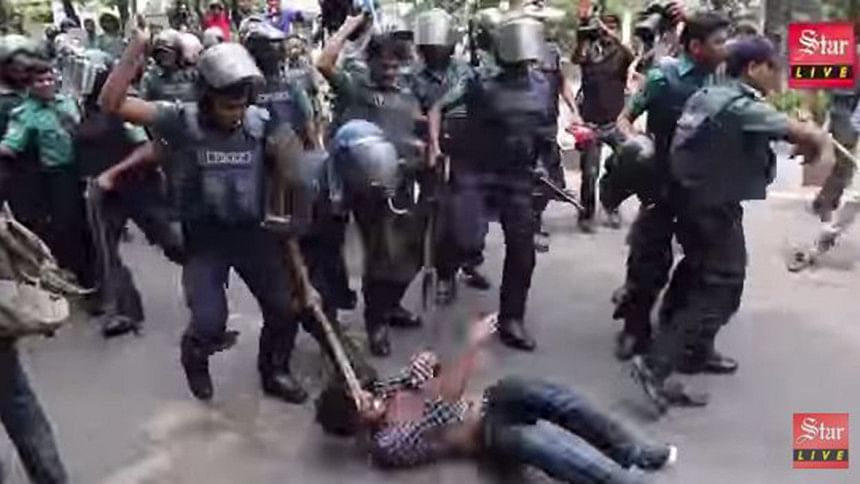 A video on police's brute force to crush a demonstration against their failures to make any arrest over the Pahela Baishakh sexual assault on women has gone viral on different social media including Facebook.
The video has already reached over 2 lakh viewers on the official Facebook page of The Daily Star.
More than 6,000 readers liked the video while nearly 10,000 people shared it on their own Facebook timelines.
About a hundred protesters came under police attack near Officers Club on Shaheed Captain Mansur Ali Sarani as they tried to lay a siege to the DMP headquarters yesterday.
They were beaten up with truncheons, helmets and rifle butts while some, including female protesters, were kicked and knocked to the ground.
About 34 people suffered injuries and 19 of them took treatment at Dhaka Medical College Hospital.
Five activists were picked up from the spot.
Rights, cultural and left activists and students have been agitating for punishment to the culprits behind the broad-daylight sexual harassment of women on Dhaka University campus during the Nababarsha celebration.