PM greets Khaleda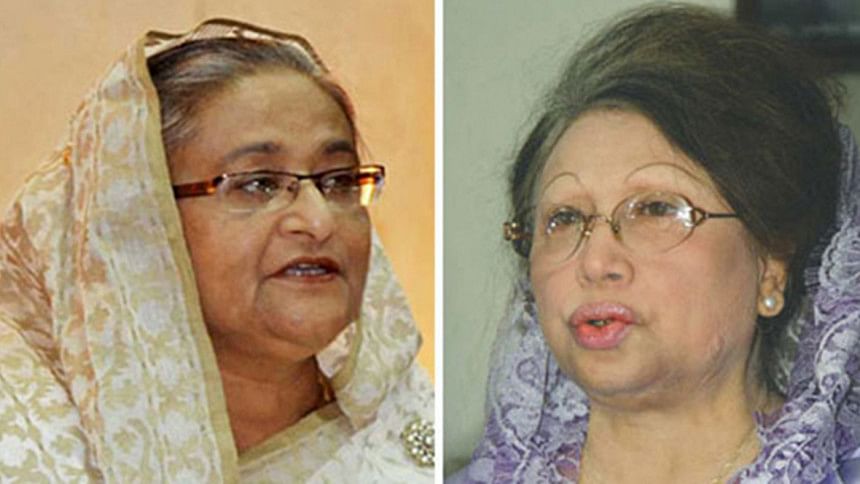 Prime Minister Sheikh Hasina today sent a greeting card to her political archrival BNP Chairperson Khaleda Zia on the occasion of Eid-ul-Azha, the second largest religious festival of the Muslims.
"On behalf of Awami League President Sheikh Hasina, a three-member delegation led by AL office staff Sheikh Sekendar Ali handed over an Eid greeting card to me at BNP's Nayapaltan central office this afternoon," said BNP spokesperson Asaduzzaman Ripon.
"We will also send an Eid greeting card to Prime Minister Sheikh Hasina immediately," Ripon, who is also a foreign affairs secretary of the party, told The Daily Star.