PM draws flak for comments on trafficking victims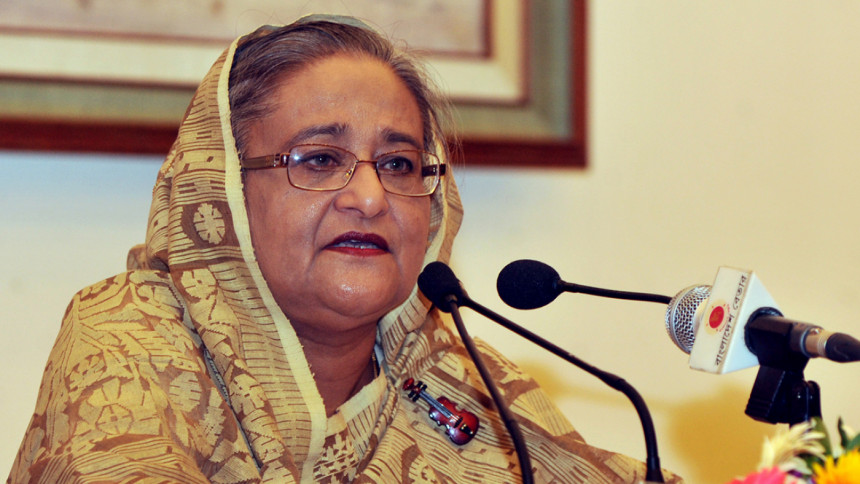 Prime Minister Sheikh Hasina's calling illegally migrating workers "mentally sick" who, she said, were tarnishing the country's image, has drawn widespread flak both at home and abroad.
The BSS report on Hasina's comments on the emerging crisis over the trafficked Bangladeshi and the Rohingya was picked up by all major international news agencies like AFP, Al Jazeera and Sydney Morning Herald with a negative spin.
The Daily Star talked with people to get their feelings about the PM's comments.
"She is the prime minister. This is inappropriate of her," said Mohammad Kabir, a small-time businessman of Uttara. "These are the poor people. They undertook the risky route because they had nothing else to do."
"It is wrong to take such a risky voyage but it is also not appropriate for our prime minister to say things in this way," said Mohammad Rasel, a grocer of Dhanmondi. "What else will people do? These people go because they are forced."
The social media pages were also flooded with criticisms since the premier made the remarks yesterday while meeting with officials of the labour ministry.
The international media reports also highlighted her comment above anything else.
The Sydney Morning Herald news headline said, "Bangladesh PM Sheikh Hasina slams starving migrants as 'mentally sick'".
Al Jazeera had the headline "Bangladesh PM Sheikh Hasina slams starving migrants as 'mentally sick'", and similar lines were followed by Malaysian The Star, Agence France-Presse (AFP), The Express Tribune and others.