Foreigner killings: Fakhrul criticises PM's remark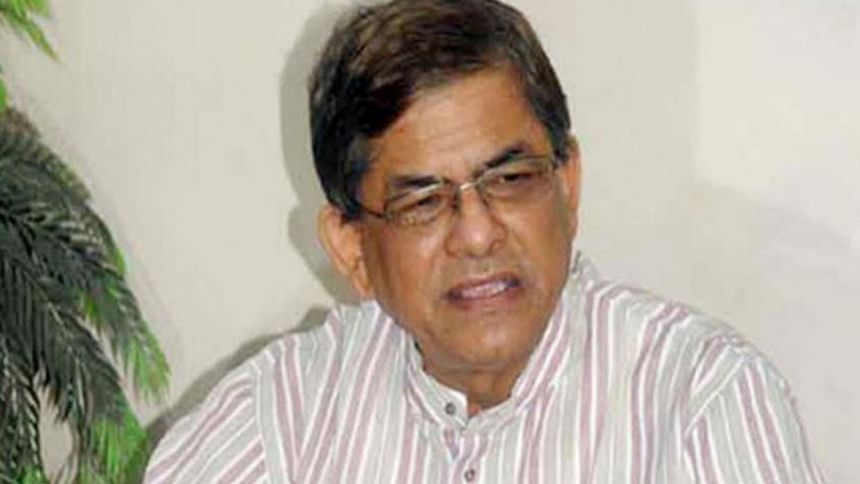 BNP acting Secretary General Mirza Fakhrul Islam Alamgir today criticised Prime Minister Sheikh Hasina for her remarks over the recent foreigner killings.
"Irresponsible remarks from the government high ups over such killings would hamper the probe and also make it difficult to identify the real culprits," he said.
Fakhrul made his criticisms in a statement released within hours after the premier tied BNP-Jamaat nexus to the killings of an Italian and Japanese in Bangladesh.
READ ALSO: PM SMELLS BNP-JAMAAT LINK TO MURDERS
He expressed grave concern over the killings and alleged that such incidents prove the vulnerability of the country's situation. He demanded immediate arrest and punishment of the killers.
Earlier in the day, BNP spokesperson Asaduzzaman Ripon in a formal briefing said the premier's allegation on BNP and Jamaat-e-Islami is "unexpected and regrettable".
READ MORE: 'KILLINGS MEANT TO STIR INSTABILITY'
"The two killing incidents are now under investigation. Therefore, the PM's comment at this stage may influence the investigation process," Ripon said.
People do not expect such irresponsible comments from a person who is holding the charge of a responsible post, Ripon added in the briefing held at BNP's Nayapaltan headquarters.