Patients suffer as Rangpur medical interns continue strike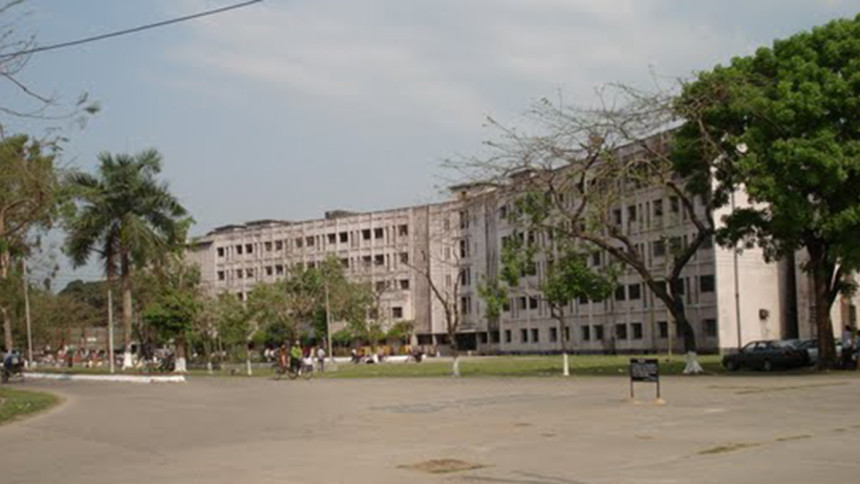 Patients at Rangpur Medical College Hospital continue to suffer for the second consecutive day today as interns are observing an indefinite strike protesting mugging incidents on the campus.
The protesters in the morning submitted a memorandum to the hospital's director ASM Barkatullah for ensuring security on the campus, reports our Rangpur correspondent.
While submitting the memorandum, the director said he will talk to the law enforcing agencies for providing security and power division for enough lighting system on the campus. But the interns left the meeting abruptly.
Earlier in the morning, they held rallies and brought out a procession on the campus.
They have observed a work abstention as one of their fellows was mugged in Shaheed Minar area of the hospital Thursday night.
The intern doctors' parishad decided to enforce the indefinite strike Friday afternoon as the authorities did not assure of taking any measures to avert such mugging incidents, said the interns.
They vowed to continue with the protest until any effective measure is not taken to arrest the muggers and ensure security by next 24 hours, Bangla daily Prothom Alo reports.