Padma strikes bridge site again, damages jetty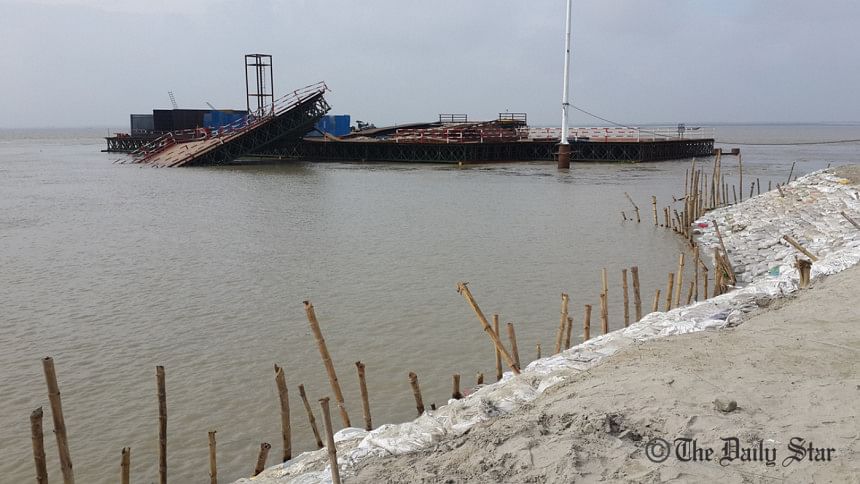 River erosion struck Padma bridge construction site at Kumarbhog in Munshiganj and broke away large parts of land this morning – damaging a jetty and some other equipments.
The river took away about 80 square metres of land around 8:00am, our Munshiganj correspondent reports quoting an on-site engineer of the bridge project.
This was the second incident of corrosion at Padma bridge construction site since Sunday – caused by rise of water level of the river and the sudden increase in tides.
"We have taken prompt initiatives to avert any further damage," said Dewan Abdul Kader, executive engineer of the Padma Multipurpose Bridge project.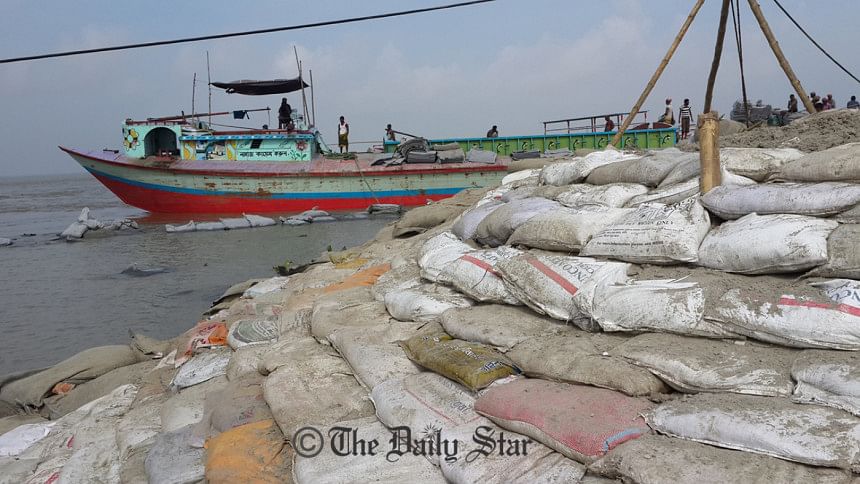 Last Sunday, Padma erosion took away nearly 10,000 square metres of land disrupting work at the site located in Kumarbhog area. Authorities used sandbags and bamboo poles to stabilise the land.
Sunday's erosion swallowed a jetty, the road leading to it and a concrete plant.
Meanwhile, this morning the water level at Mawa was recorded just eight centimeters below the danger level. On the Bhagyakul side, the level was recorded 11 centimetres below danger.