First span installed, Padma Bridge now visible
Construction work going on breaking all barriers, says Obaidul Kader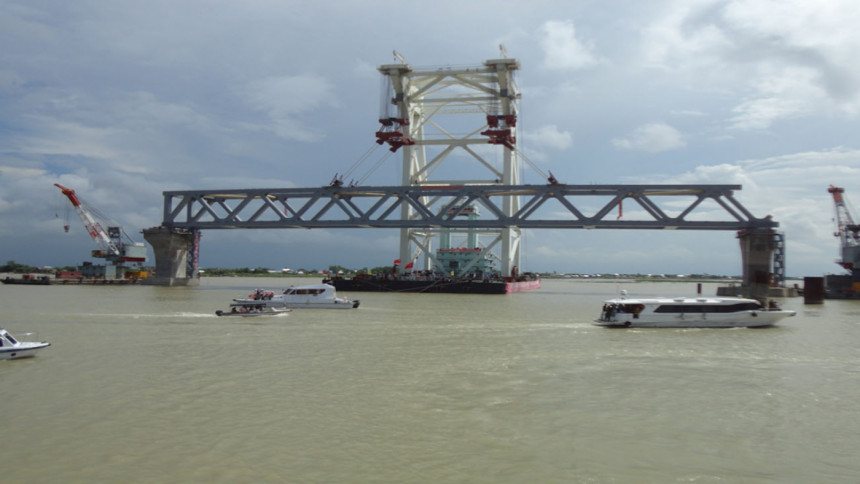 The first span (superstructure) of the Padma Bridge was installed today.
"With the installation of the first span, the Padma Bridge is now visible among the dark clouds even," Road Transport and Bridges Minister Obaidul Quader told reporters at Jajira Jetty of Shariatpur after visiting the span installation site this morning.
The Padma Bridge construction work is going on breaking all barriers and efforts are on to complete the work in due time, Quader said.
The installation work of the 150-meter long span on pier-37 and pier-38 began around 8:00am at Jajira point and ended around 10:00am, reports our Munshiganj Correspondent quoting Padma Bridge Project Public Relations Officer Sheikh Walid.
This is the first among the 41 spans to be installed on the 6.15km bridge.
A total of 47.5 percent work of the project has been completed till now, said the minister.  The other spans would be set up gradually, he added.
Prime Minister Sheikh Hasina will formally inaugurate the installation work soon after she returns home, he said.
The construction work of the long-cherished Padma Bridge started in December, 2015. It is expected to be completed by December next year.