Oyasiqur murder: Detectives press charges against 5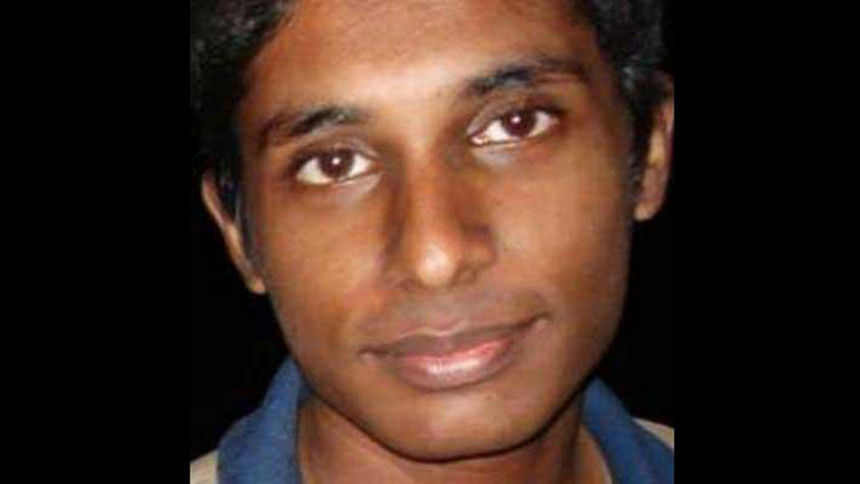 Detectives today pressed charges against five members of banned militant outfit Ansarullah Bangla Team in blogger Oyasiqur Rahman Babu murder case.
Detective Branch Inspector Moshiur Rahman, also investigation officer of the case, submitted the charge sheet before the Chief Metropolitan Magistrate's Court, Dhaka.
The inspected showed 40 people as prosecution witness in the charge sheet.
The charge sheet will be placed before the court for acceptance tomorrow.
The five are Zikrullah alias Hasan, Ariful Islam alias Mushfiq, Saiful Islam alias Mansur, Akram Hossain Hasib alias Abdullah and Junayed alias Taher.
Hasib, who works as an organiser for the outfit, masterminded the killing, Joint Commissioner of the Detective Branch of police Monirul Islam told reporters yesterday after a press briefing.
Hasib, who is known as "Boro Bhai" among Ansarullah Bangla Team members, is now on the run along with Taher, he added.
Zikrullah, Ariful and Junayed, who had been enraged by Oyasiqur's write-ups on facebook and other social media platforms, participated in the killing mission on March 30, Monirul said.
These three are behind bars.
Zikurullah and Ariful, who are madrasa students, admitted to the killing in primary interrogation.
The cleaver-wielding duo were chased down by locals while they were fleeing after hacking Oyasiqur to death at Begunbari in Tejgaon Industrial Area.
They told DB that Saiful was another member of their group and was supposed to join the mission before he got arrested at a police outpost for possessing arms. 
DB also learnt about involvement of suspected Bangla Team members Masum alias Masud, Sharif and Abrar in the killing, but did not mention their names in the charge sheet since it is yet to know details about them.
They will be named in a supplementary charge sheet once "we get details or arrest them," Monirul said.
A staunch critic of religious fundamentalism, Oyasiqur was active mostly on Facebook and used to write in Bangla blogosphere.
Replying to a query, Monirul said four suspects had been arrested in connection with the killing of blogger Avijit Roy.