Opinion: Secrets and Lies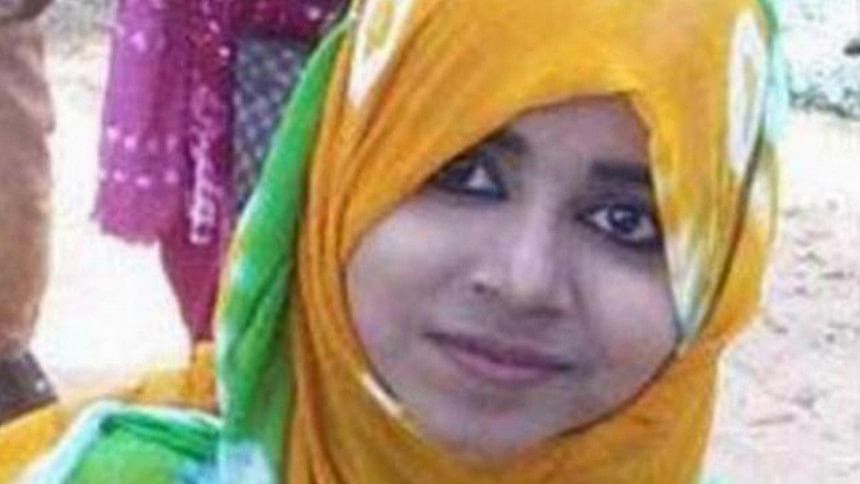 Sometimes shock treatment is the only way to remember the dead. The picture of a smiling Tonu in an orange headscarf has become a familiar sight for us ordinary folks. It is a haunting reminder of how people with influence can hide the most blatant truth – that Tonu was raped and murdered before being dumped into the bushes. Now after more than three months her murder is shrouded in more mystery than ever and all we are left with is the heartrending testimony of Tonu's mother Anwara Begum.
The face of Anwara Begum can never be forgotten. A mother pleading for justice for her precious child. It is as if she has not suffered enough losing her beloved daughter; she must also bear the burden of not knowing how she was killed and the trauma of seeing nothing being done to catch those who tortured and snuffed out her child's life. And now she must live in constant fear for the rest of the family; her husband, Tonu's unfortunate father, who had to identify his daughter's corpse, almost got run over by a car, then a motorbike. In an emotional outburst at a protest gathering in Comilla, Anwara further stated that the family is constantly under watch, that they have been asked not to talk to anyone about the murder and that 'they' took away Tonu's diary and picture album.
Rape and murder after rape are no longer shocking news for people in a country where, according to Ain O Salish Kendra there have been 299 incidences of rape between January and May this year, with 18 of the victims killed.
But Shohagi Jahan Tonu's case has struck a chord with every ordinary civilian. It is an example of how facts can be manipulated, hidden or made to disappear to protect those who enjoy some sort of unholy immunity. It is clear from reports in the media that the first autopsy of Tonu's dead body was a cruel joke as the doctors conducting it found no evidence of anything – no rape, no murder, nothing. Then her family had to bear with her body being exhumed from the grave and sent for the second autopsy, surprisingly to the same medical college in Comilla where the farcical first autopsy had been done. Again no definite cause of death could be established and no apparent proof of sexual assault. Thankfully, the court ordered DNA tests which have revealed that she was in fact raped, probably by three different men but even now there is an attempt to push the truth under the carpet. So far we don't know whether the agency investigating the case has found any matches for the DNA results.
In this long, agonizing wait that may never end, Anwara Begum and the other family members are left helpless and defeated. For the rest of us it is the regular shock treatment of updates in the news reminding us of the travesty of justice surrounding this murder that keeps the memory of Tonu alive.