Obama to rename Mount McKinley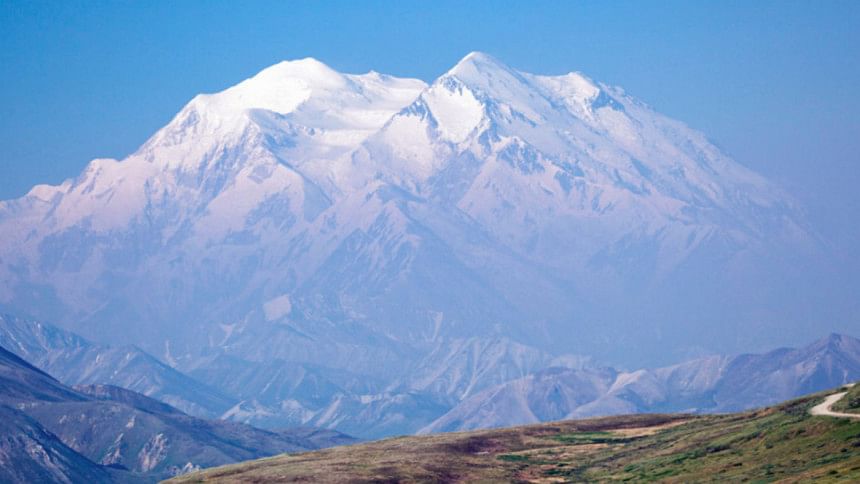 President Obama is about to leave his mark on maps everywhere, but don't worry, he's not pulling a Trump.
Obama is set to announce today that Mount McKinley, the tallest mountain in North America, will officially revert back to its original name of Denali after more than a century of Americans calling it by the surname of the country's 25th president, reports Mashable. The change will be effective immediately.
The name change, lobbied for on and off again over the years, is intended as a show of respect to native Alaskans just as Obama makes a rare visit to the state to use its fast-changing landscape to highlight the impacts of climate change — a message that members of this Republican-leaning state may not fully support.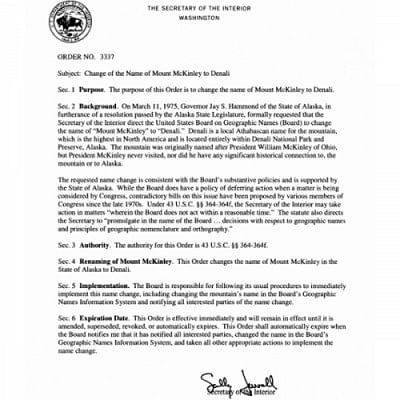 "This designation recognizes the sacred status of Denali to generations of Alaska Natives," the White House Press Office said in a release ahead of Obama's name change announcement.
Mount McKinley National Park was renamed Denali National Park in 1980, but the mountain itself continued to be known as McKinley. Earlier this year, Sen. Lisa Murkowski (R-Alaska) introduced a bill to change the name of the mountain. Officials from The National Park Service indicated they did not object to the proposal.
In addition to the deeply symbolic name change, the Obama administration will announce a mix of Alaska-friendly proposals on his visit, including a plan to invest in neighborhoods in the city of Anchorage and a plan to launch a youth program that aims to "promote an Arctic way of life."
Most of this is arguably window dressing for the centerpiece of his visit: An attempt to use Alaska's melting glaciers, increasingly frequent wildfires and rising sea levels to spotlight the already visible impacts of climate change.
"Alaskans are already living with its effects," Obama said in his weekly address to the country on Saturday. "This is all real. This is happening to our fellow Americans right now."