Nur Hossain seeks acquittal from 7-murder trial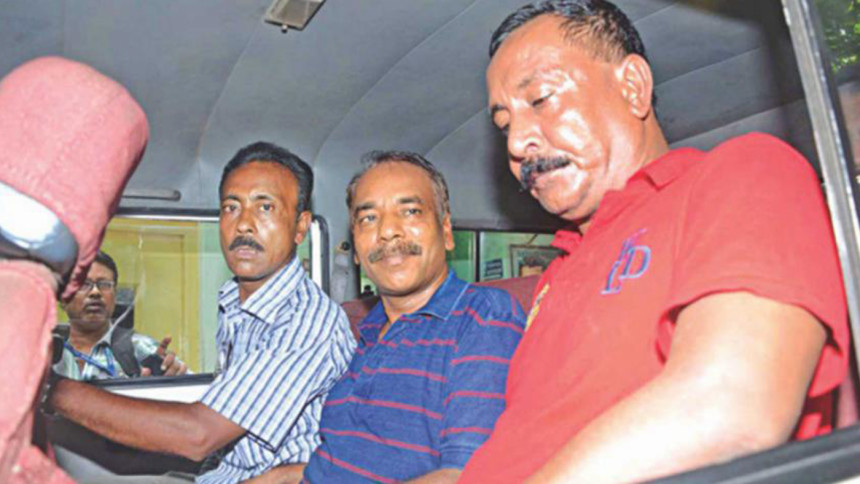 The prime accused in Narayanganj seven-murder case, Nur Hossain today filed two separate petitions with the High Court for scrapping two trials against him.
Citing from the petitions, Nur Hossain's lawyer SRM Lutfar Rahman Akand told The Daily Star that his client was not involved in the incidents of abduction and killing seven people in Narayanganj in April 2014.
The accused Rapid Action Battalion (Rab) officials have confessed to the magistrate that they acted upon the directives of their higher authorities, Lutfar Rahman said.
Implicating Nur Hossain in the charge sheets of the two cases is violation of the law and therefore the trial proceedings against him in the cases should be scrapped, he added.
Lutfar also said the hearing of the petition might be held next week.
Seven people including Nazrul and senior lawyer Chandan Sarker were abducted from the Dhaka-Narayanganj link road on April 27, 2014 and the bodies were found floating in the Shitalakkhya river a few days later.