Non-MPO teachers, staff start fast unto death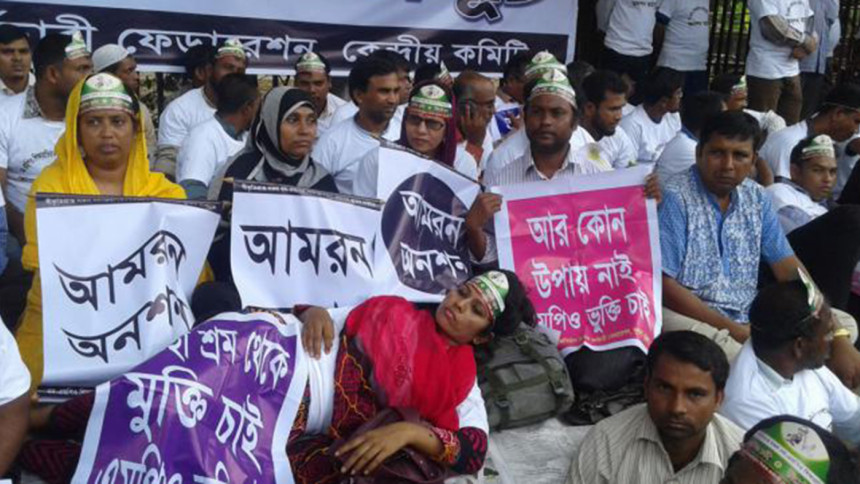 Teachers and employees of non-MPO educational institutions today started fast unto death demanding inclusion of their institutions in the government's Monthly Pay Order (MPO) facility.
Non-MPO Educational Institutions' Teachers Employees Federation organised the program in front of the Jatiya Press Club.
President of the federation Principal Md Esharat Ali, General Secretary Principal Tapash Kumer Kundu,Vice-President Rashedul Islam Tapan, were present among others.
Speaking on the occasion, Principal Esharat Ali said, "We have been observing various peaceful and non-violent programs to press home our demand. We also sought Prime Minister's intervention into the matter but the government did not respond to our call."
The government claims that education is the backbone of the nation, but more than 1.2 million teachers and employees have been living miserable life as they don't get salary and other benefits from the government, said Tapash Kumer Kundu.