No Teesta deal during Modi's visit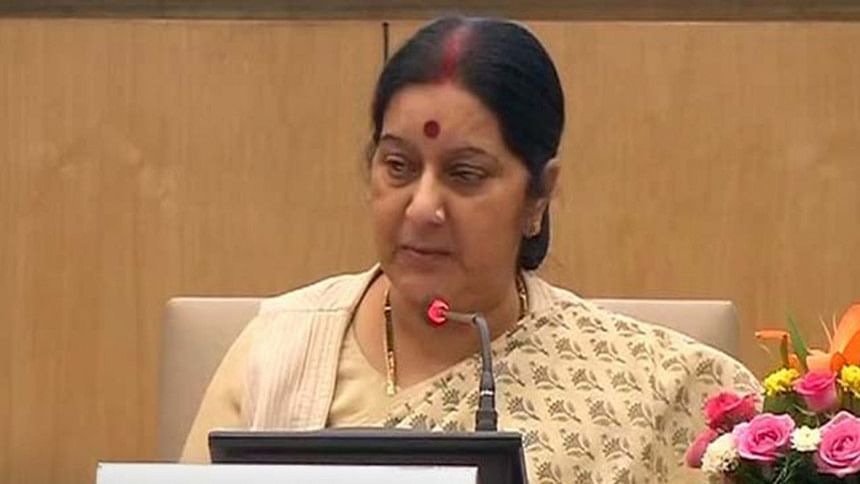 India today made it clear that the Teesta River water-sharing deal will not be signed during Indian Prime Minister Narendra Modi's upcoming Bangladesh visit.
"There will be no deal on Teesta this time during the coming visit, because we have to take the state [West Bengal] government on board for this," Indian External Affairs Minister Sushma Swaraj said at a press conference.
Swaraj, however, said the process of taking the state government on board for the Teesta deal was on.
The announcement comes just days ahead of the June 6-7 Dhaka visit by the Indian premier.
Meanwhile, West Bengal Chief Minister Mamata Banerjee yesterday said she would visit Bangladesh on June 5 and return home the next day after signing the Land Boundary Agreement.
This means Mamata will travel to Dhaka from Kolkata separately, not with Modi who will fly in from Delhi on June 6.
Talking to reporters at the state secretariat in Kolkata, Mamata said, "I will be reaching Bangladesh on June 5 and will be back on June 6 after the signing of the Land boundary Agreement."
On May 28, Partha Chatterjee, education and parliamentary affairs minister of West Bengal, said Mamata would accompany Modi on his Dhaka trip.
In September 2011, the much-talked-about Teesta water-sharing deal fell through due to opposition from Mamata. She refrained from joining the then Indian PM Manmohan Singh in his Bangladesh visit.
Originating from Sikkim, the Teesta enters Bangladesh through Jalpaiguri in West Bengal and meets the Brahmaputra.