No condition on $2b Indian loan: PM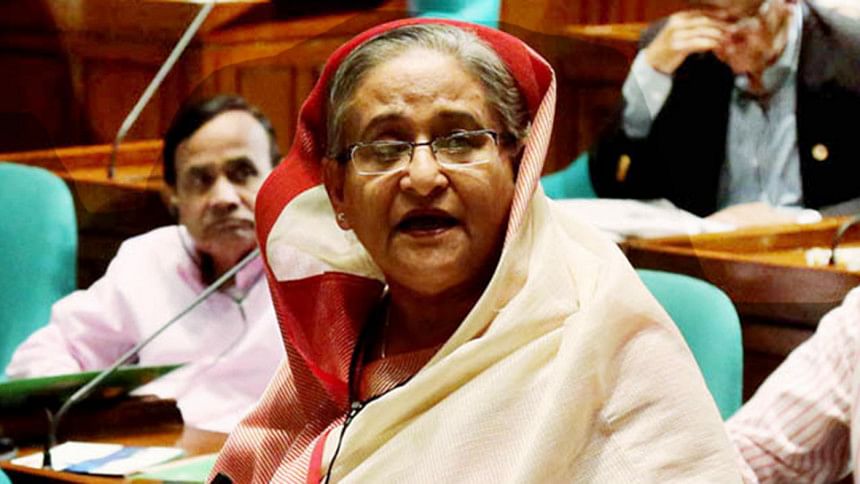 Prime Minister Sheikh Hasina today said no condition was imposed on US$ 2 billion Line of Credit (LoC) to be provided as loans to Bangladesh by India, saying that Bangladesh is accepting the money to use independently.
"There is no condition in accepting $2 billion LoC from India. We can spend the amount in the projects and sectors at our will...we don't receive anything on conditions," she said. "We are an independent country and we are accepting the money by maintaining friendly relations and keeping an opportunity for working independently," she added.
The premier made the comments while responding to a supplementary from independent lawmaker Rustam Ali Farazi during question-answer session in the parliament.
Quoting from a Planning Ministry report that Bangladesh economy has secured the 44th position on global rating, jumping 14 steps ahead as per the current prices of Gross Domestic Product (GDP), the Leader of the House said the government would spend the money to further speed up this uplift.
The Planning Ministry prepared the report "Bangladesh is moving ahead, the latest position of Bangladesh in the global economic arena" based on the information of the World Development Indicators database, World Bank, April 2015 and the IMF World Economic Outlook (WEO), April 2015.
"We would spend the money to achieve our GDP target, alleviate poverty and take the country to the path of rapid development. Keeping this in mind, Bangladesh would be upgraded to become a middle income country by 2021 and a developed one by 2041," Sheikh Hasina said.