Three punished for illegal sand lifting from Jhinai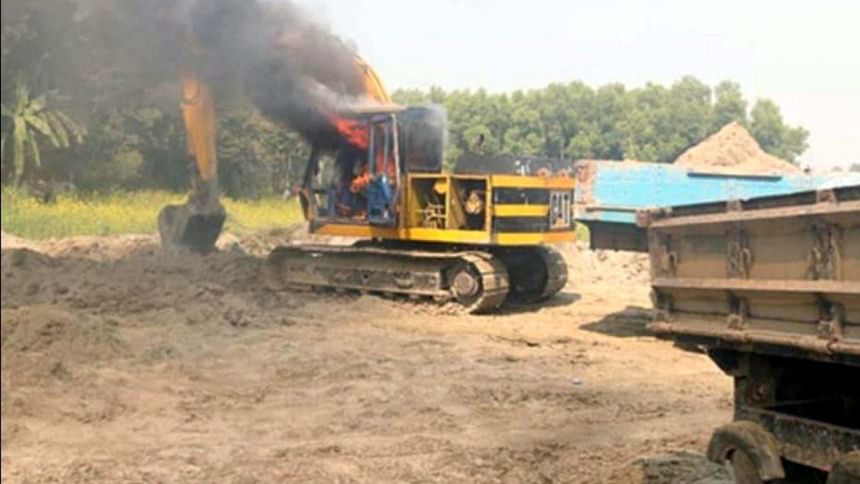 A mobile court yesterday awarded punishment to three people for illegally lifting sand from the Jhinai river in Tangail's Basail upazila.
Of then, two were fined and jailed for different terms and the rest was fined only.
Razu Miah was jailed for two months while Jahidul Islam for three months. The court also fined them Tk 2 lakh each.
Mohammad Monu Miah was fined Tk 2 lakh, said Executive Magistrate Mohammad Rokonuzzaman who led the court.
The court also damaged three excavators that were used to lift sand from the river. The excavators were later burnt following the court's order.
The executive magistrate said a section of local influential sand traders had been lifting sand from the Jhinai river, a branch of the Jamuna river, in Basail's Nothkhola area for long.
Being informed, the mobile court conducted a drive in the area and detained six people.
Of them, the sand lifters were punished and three labourers were freed. 
Locals said the influential traders continued illegal sand lifting from the river for the last few years, posing erosion threat to an important bridge on Tangail-Basail Road nearby. 
It is also threatening nearby Nothkhola Government Primary School. Earlier, a portion of the school and its Shaheed Minar were devoured by the river.