Saraswati Puja being celebrated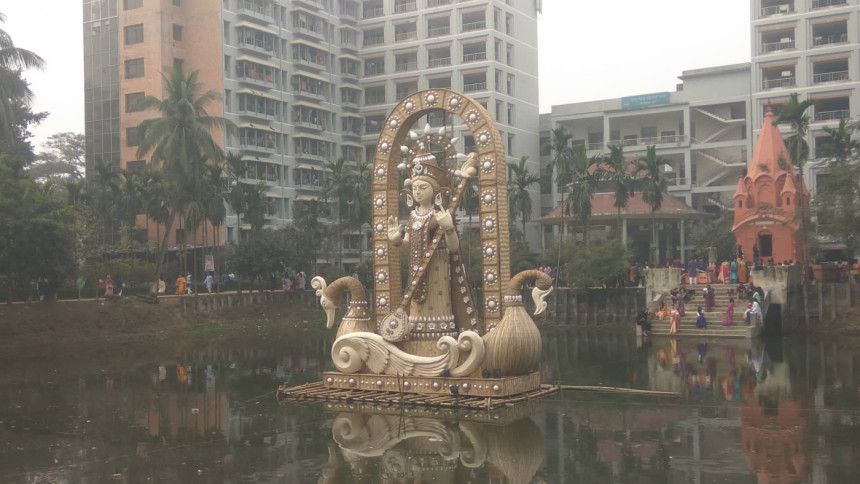 Saraswati Puja, one of the main religious festivals of the Hindu community, is being celebrated across Bangladesh today amid much enthusiasm, festivity and religious fervour.
The Puja is celebrated every year on the fifth day of the bright fortnight of the month of Magh, as it is believed that the goddess wisdom and knowledge was born on this day.
The day is called 'Vasant Panchami'.
Hindu devotees, especially the students, celebrate the Puja at different educational institutions and temples.
President Abdul Hamid and Prime Minister Sheikh Hasina on Wednesday greeted the Hindu community on the occasion of Saraswati Puja.
Jagannath University central Puja Udjapan Committee is organising Saraswati Puja on the campus.
Besides, in the capital, Saraswati Puja will be also arranged at different places, including Siddheswari Temple, Shakhari Bazar, Tanti Bazar, Banani, Dhaka College, Eden Girls College, Buet, and Ramna Kali Mandir.
On January 18, the Election Commission decided to defer elections to both Dhaka North City Corporation (DNCC) and Dhaka South City Corporation (DSCC) from January 30 to February 1 as the elections coincided with Saraswati Puja.