No extortion now: Home Minister
Provide info, if any, he asks businessmen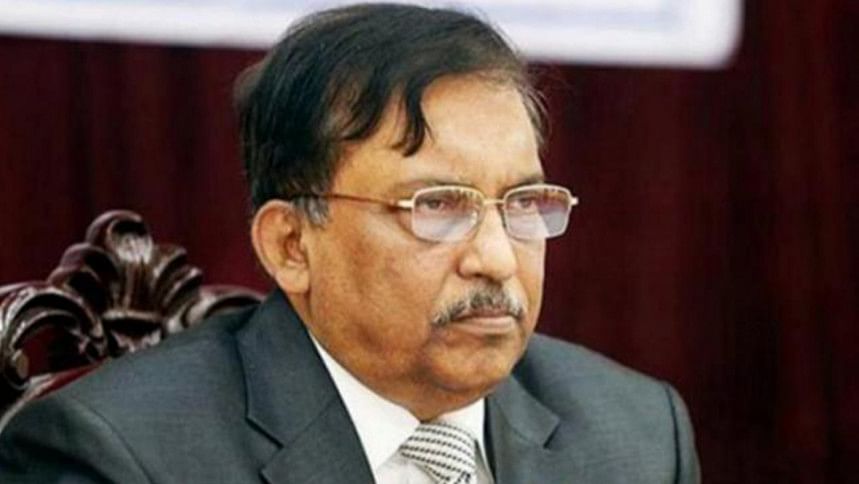 Claiming that traders are now running their businesses more comfortable than in the past, Home Minister Asaduzzaman Khan today urged them to provide information if anyone extorts money from them.

He made the remarks while addressing a programme titled 'Reasonable Purchase Campaign 2019' jointly organised by Bangladesh Shop Owners' Association and Dhaka Metropolitan Shop Owners' Association at Karwan Bazar in the city.

"If you go 11 years back, you would see how many types of extortion had been there. There was hardly any month when killing did not take place in Karwan Bazar area," the Home Minister recalled.

He claimed that shopkeepers and businessmen are now doing a lot of business peacefully. "But there's no extortion now. Where is extortion? Provide us information if there's any."

Addressing the programme, Dhaka North City Corporation (DNCCC) Mayor Atiqul Islam urged traders to sell products at the lowest possible prices and fair weight. "In other countries of the world, the prices of commodities decrease during festivals. But there's a tendency among dishonest traders in Bangladesh to hike the prices without any reason, which is not expected."

Describing Ramadan as the month of sacrifice, the DNCC mayor called upon the businesspeople to awaken their conscience.

Consumers Association of Bangladesh (CAB) President Ghulam Rahman, Rapid Action Battalion (Rab) Director General Benazir Ahmed, FBCCI President Shafiul Islam (Mohiuddin) and Bangladesh Shop Owners' Association President Helal Uddin, among others, addressed the programme.