Free health service through 'Panacea Health App'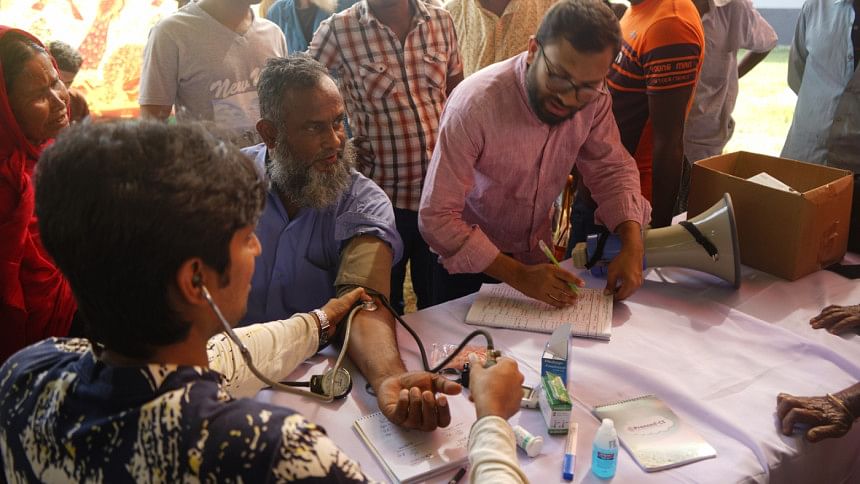 Tiger IT Bangladesh Ltd, an Information Technology (IT) based organisation, launched its second camp in order to provide free health services to people through a software app at Jhawla Gopalpur Bazar in Jamalpur Sadar upazila on Friday.
The app developed by the organisation has been named 'Panacea Health App' which is, on trial basis, applied to provide services on different health issues including mental health, said software engineer Sajjadul Hakim, vice president of Tiger IT Bangladesh.
Heath service-seeking people will have access to health services by having their registration with face recognition, data entry of personal information and video conferencing with doctors or psychologists through the app.
The patients, who will seek services on health and mental issues through the app, will be given counseling and even be prescribed by the doctors or specialists concerned, said Sajjadul.
The app is expected to be released early next year. After it is released, Tiger IT Foundation, sister concern of the organisation, will promote the app in order to provide health services to the people across the country free of cost, he added.
A nine-member team, led by Sajjadul Hakim, provided health services to 110 people of Jamalpur through Panacea Health App as a part of trial attempt which brought success.
The team included heath technology researchers, physicians and psychologist.
The organisation launched its first camp in Jamalpur on November 1.