Body of abducted schoolboy recovered in Shariatpur, 2 held
Police today recovered the body of a schoolboy two days after he was abducted from near his home in Shariatpur's Jajira upazila.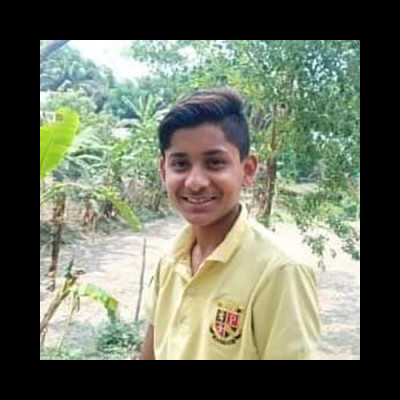 The deceased, Shakil Madbor (15), was an eighth-grader of a local high school.
Local youths abducted the boy demanding ransom money and later killed him and tried to dispose of the body after not receiving the money, said SM Ashrafuzzaman, superintendent of Shariatpur police.
Two of them have been arrested in the case filed by the victim's father Salam Madbor with Jajira Police Station yesterday accusing six named and 2-3 unnamed persons in this connection, SP Ashrafuzzaman said.
On Thursday, a youth from the neighbourhood, Sakib, took Shakil to play in the local field. When Shakil did not return in the evening, his family members began looking for him and then went to Sakib's house and asked him about the boy, the SP said quoting the case statement.
Sakib said he saw Shakil near the ghat area when he was returning home after the game, and denied knowing anything else in this regard. The next day, the boy's family members received a phone call from an unknown number with the caller demanding Tk 5 lakh as ransom for the boy and threatened to kill him if the money was not paid.
After this, Shakil's family informed police. Then police went to Sakib's house and quizzed him, and at one point he confessed that he along with others kept Shakil at the house of one Aktar Madbor in the upazila.
Police went to the house on the same night but did not find the boy there. Then they detained an accomplice of Sakib in the crime -- Imran Morol -- who confessed that they had murdered Shakil and buried his body under the sand near a construction site. Meanwhile, victim's family filed the case with the police station.
Police then went to the spot and recovered the body around 2:00am today, the SP said.
Sakib (20) and Imran (20) were shown arrested in the case and have been presented before a Shariatpur court today with a seven-day remand prayer, SP Ashrafuzzaman said.
The other named accused in the cases are: Aktar Madbor (26), Sajib Bajhi (22), Mohsin Howlader (25), and Swapon Sarder (45).
The law enforcers are trying to nab the other accused in the case, the SP added.