Another Nilgai found in Naogaon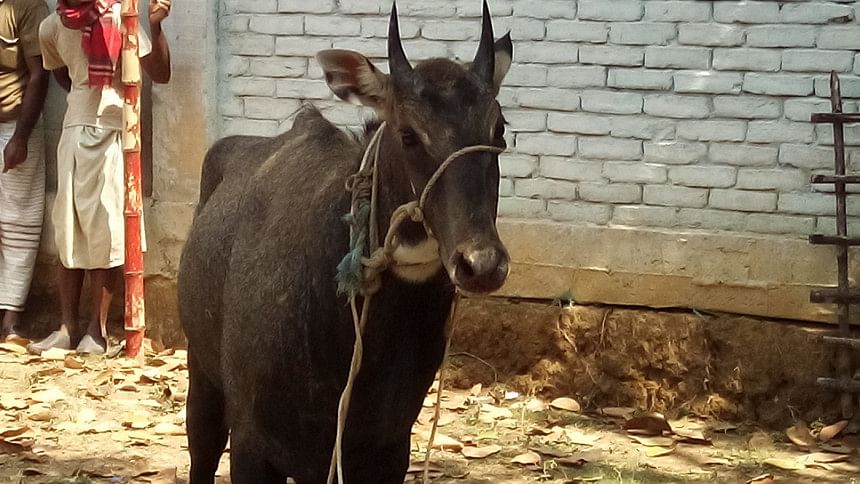 Local people found another Nilgai, the largest antelope in Asia that was believed to be extinct, in Patnitola upazila of Naogaon this morning.
Locals rescued the Nilgai which was wandering at a mango orchard in Nimoil union of the upazila around 7:00am, our Rajshahi staff correspondent reports quoting Nimoil Union Parishad Chairman Abul Kalam Azad.
Hearing the news, a team of wildlife conservationists of the Bangladesh Forest Department's division in Rajshahi set out to Naogaon for rescuing the Nilgai, said Jahangir Kabir, an inspector of the division who is leading the team.
The bluish grey nilgai was the third to be captured in a span of seven months in the northern part of the country.  The species of Nilgai was found in the northern parts of the country until 1940s when they were last sighted in Tetulia of Panchagarh district. Since then, the nilgais were declared extinct from this country.
In September last year, local administration rescued a female Nilgai from Thakurgaon's Ranisankoil upazila while in January, locals found a male Nilgai at Jotbazar village of Naogaon's Manda upazila.
The two nilgais were taken to Ramsagar National Park in Dinajpur for breeding, but the female nilgai died last month.