Akifa's Death: Bus owner arrested in Faridpur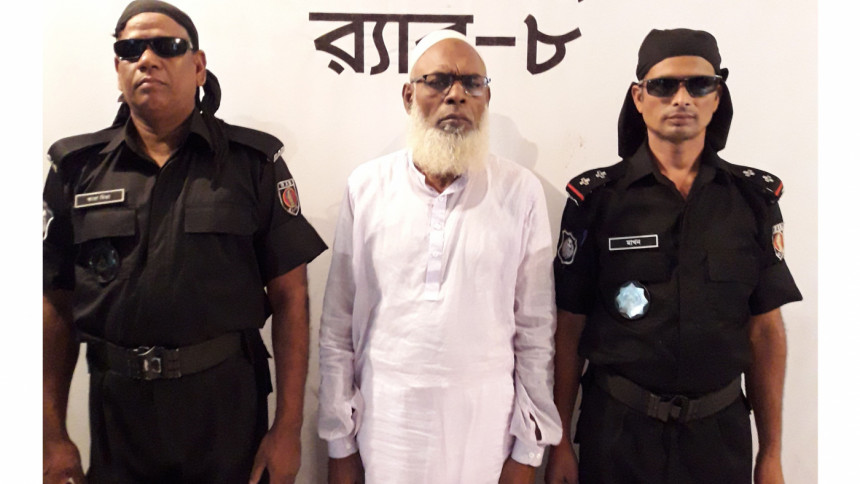 Owner of Faisal Ganj-e-Raj Paribahan was arrested in connection with the death of 13-month-old Akifa Yasmin, who was hit by a bus in Kushtia on August 28.
Tipped off, a team of Rapid Action Battalion (Rab) arrested bus owner Jainal Abedin, 63, from his Jhiltuli residence in Faridpur town early today, our district correspondent reports quoting a Rab official. 
The arrestee was kept at the office of Rab-8 in Faridpur and he will be handed over to police later, said additional superintendent of Police M Raius Uddin, also company commander of the battalion.
On August 31, Harunur Rashid, Akifa's father, filed the case against three people, including the bus owner, with Kushtia Police Station.
The other two accused -- the driver of the bus and the driver's helper – went into hiding after the accident.
Akifa died of head injuries on August 30, at Dhaka Medical College Hospital. She was critically injured after she fell from her mother Rina Khatun's arms when the two was hit by the bus in Kushtia on August 28.
A CCTV footage obtained by the police shows that the bus was stationary when Rina started crossing the road with Akifa in her arms. As she was about to cross the stationary bus, the driver set off without warning, hitting Rina and Akifa before speeding away.
As Rina fell, the baby dropped from her arms and onto the road causing severe head injuries.
Akifa was rushed to Kushtia General Hospital from where she was moved to DMCH.
She was buried at Chourhas graveyard on August 30.