50 shops gutted in Noakhali fire
4 hurt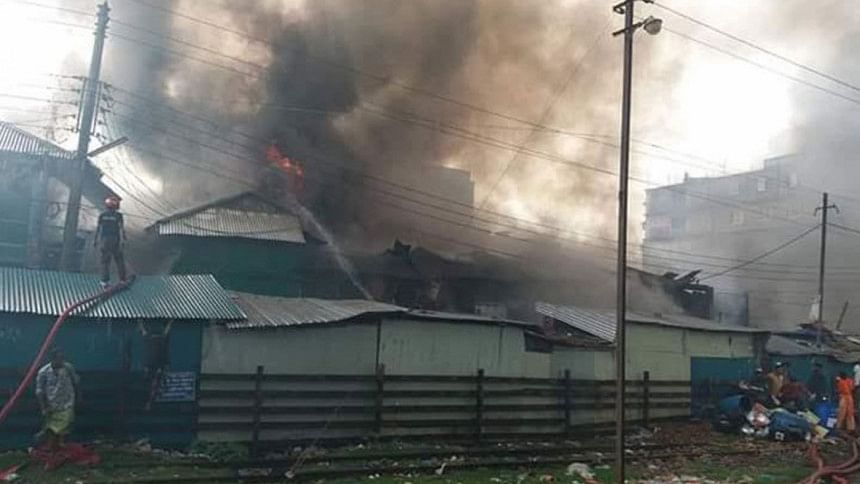 At least 50 shops were gutted in a fire that broke out at Choumuhani bazar in Begumganj upazila of Noakhali this morning.
The fire originated at a shop on the west side of Choumuhani Rail Station road around 6:30am, our Noakhali correspondent reports quoting a fire service official.
Four people were also injured while escaping the fire incident, the correspondent said.
On information, eight firefighting units rushed to the spot and after two and a half hours of frantic efforts succeeded to bring the blaze under control, said Deputy Director of Noakhali Fire Service Humayun Kabir.
They are initially suspecting that an electric short-circuit had sparked the fire, he said.
The damage could not be ascertained immediately but shops including that of books, plastic products, crockeries and cosmetics were gutted in the fire, he added.