'I'll fight for journalists affected by Digital Security Act'
Says Law Minister Anisul Huq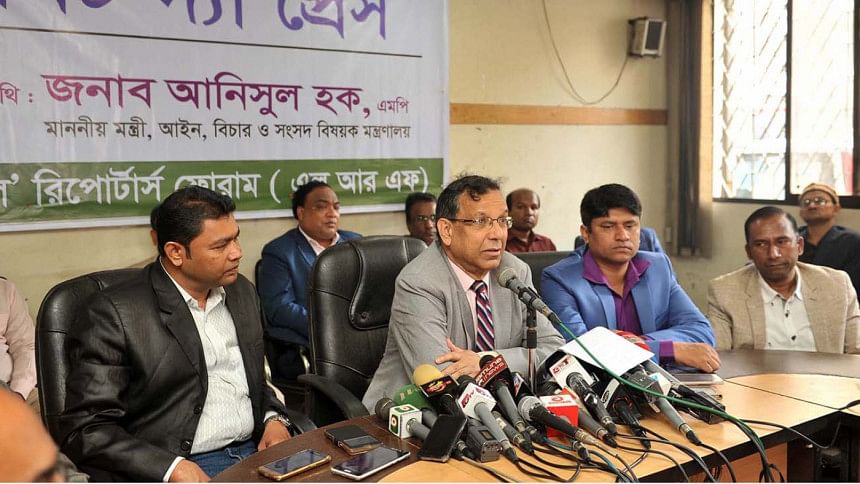 Law Minister Anisul Huq today said he will "fight free of cost" for journalists if they are affected by the Section 32 of the proposed Digital Security Act, dubbed as the emerging media-gagging law.
"If any journalist is affected by the Section 32 of the proposed act, I will move a legal fight on behalf of the journalists at free of cost," he said at a programme in Dhaka today.
Speaking in a programme at Dhaka Reporters' Unity, he said the Digital Security Act is not being formulated targeting journalists and assured that investigative journalism will be protected.
He said, the government will include a provision in the proposed law, "if necessary", to protect investigative journalism for the public interest.
Law Reporters' Forum President Ashutosh Sarkar presided over the function.
Replying to a question the Law Minister said the proper authorities will investigate into the allegation for corruption raised against the then Chief Justice Surendra Kumar Sinha.
The law will take its own course and it is equal for all, he added.