Nayek Razzak sent to BGB HQ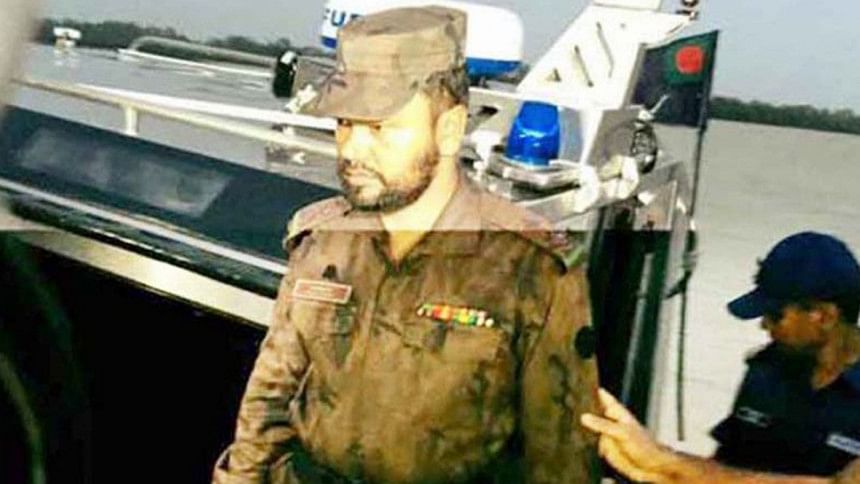 Border Guard Bangladesh (BGB) Nayek Abdur Razzak who was brought back yesterday from Myanmar's captivity is being taken to Dhaka.
He will be taken to the Pilkhana headquarters of the paramilitary force, our Cox's Bazar correspondent reports quoting a BGB official.
After repatriation yesterday, Razzak was kept at the BGB-42 battalion headquarters in Teknaf. Later, he was taken to Cox's Bazar around 9:00am today.
"From there he was sent to Dhaka's Pilkhana in an ambulance," said Maj Abu Rasel Siddique, joint director of the BGB's 42nd battalion. "He will undergo medical treatment there."
BGB Nayek Abdur Razzak was returned yesterday along with his ammunition eight days after he was taken by Myanmar's border force from the Naf river in Cox's Bazar.
A seven-member delegation of BGB, led by commanding officer of the 42nd battalion Lt Col Abu Jar al Zahid, left Teknaf for Maungdaw for a long-stalled flag meeting to return the trooper.
After a five hour-long meeting, Myanmar handed Razzak over. BGB's Medical Officer Maj Md Shah Alam, who was among the Bangladesh delegation, checked the physical condition of Nayek Razzak.
Myanmar's BGP had shot one Bangladesh border guard trooper and taken captive Nayek Razzak in a canal near the Naf river along the border on June 17.
The incident drew widespread criticism and protests poured in by people from all walks of life – especially after BGB high-ups and the government said it was a matter of "misunderstanding".
Myanmar has been stalling Bangladesh's request for flag meeting for long. Once, they had told of conditional release of Nayek Razzak – if Bangladesh takes back 550 trafficking victims held from sea.
However, that offer did not specify any date or time. But, later Bangladesh's border force said Myanmar had spoken of Razzak's unconditional and "honourable" release.