Solution soon, Nahid assures teachers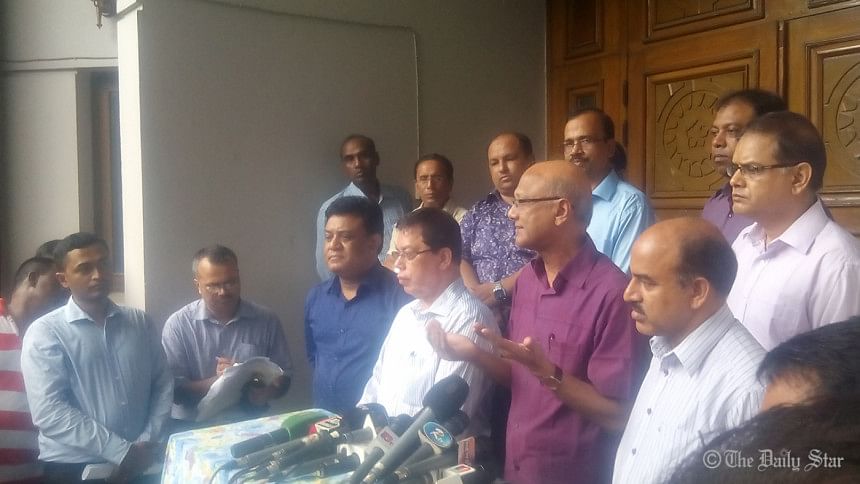 Education Minister Nurul Islam Nahid today assured of "solution soon" to public university teachers' demand for a separate pay scale.
The assurance was offered in a meeting with the teachers at the minister's residence.
Farid Uddin Ahmed, president of Federation of Bangladesh University Teachers Association (FBUTA) led the four-man teachers' team during talks.
The minister also promised that he will place the demands before the committee that has been formed recently to review the teachers' pay structure.
ASM Maksud Kamal, general secretary of the body, told Nahid the teachers want a new commission by September 22 that will propose their new pay structure.
Currently, the teachers are in agitation – observing strikes and work abstentions every Sunday – to press for their four-point demand.
The government recently approved a new pay scale for civil servants with retrospective effect from July 2015. The teachers claimed that pay scale was "disgraceful and discriminatory" for them.
They have been demonstrating and observing work abstentions for months now. Threats are on to go on a non-stop strike if their demands are not met.