Showing humanitarian attitudes to Rohingyas: BGB DG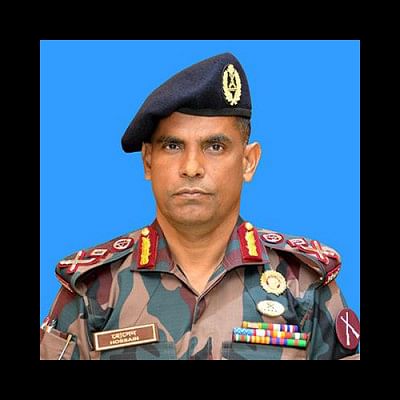 Border Guard Bangladesh (BGB) members are showing humanitarian attitudes to the Rohingyas who fled from Myanmar fearing persecution, chief of the paramilitary force said today.
"A huge number of people are coming from the Myanmar side but BGB shows humanitarian attitudes to them and trying to send them back," said BGB Director General Maj Gen Abul Hossain.
He was talking to reporters following a programme at the BGB headquarter in Dhaka today.
"We have seen the flickering flame on the other side, heard sounds of firing, clash continued inside... also seen gunfire from the helicopter," he said while giving a picture of Rakhine State in Myanmar.
Bangladesh saw a fresh exodus of refugees after at least 89 people were killed as Rohingya militants besieged border posts in the northern Rakhine State of Myanmar on August 25.
Asked about holding any talks with Myanmar Border Guard Police (BGP) over the issue, Maj Gen Hossain said they discussed the matters with the BGP yesterday.
"They [BGP members] informed us that they are fighting with some terrorist groups," he said.