Munshiganj BCL leader dies in custody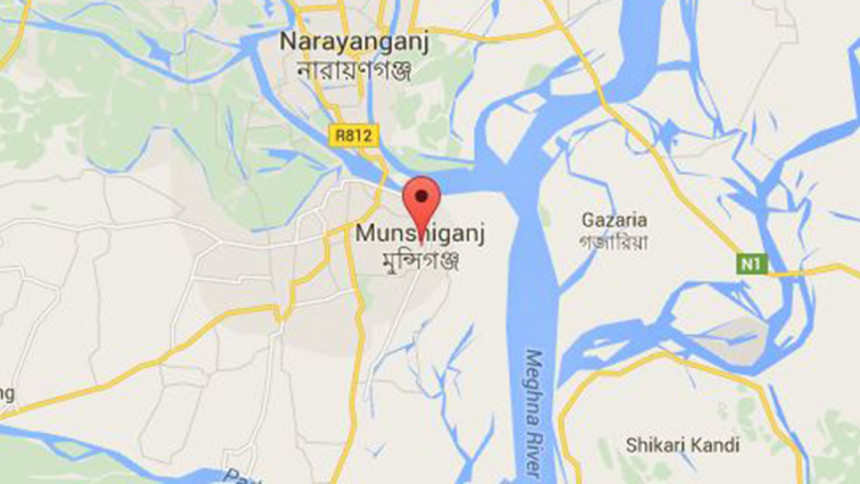 A local leader of ruling party's student front Bangladesh Chhatra League has died in police custody in Munshiganj. Family and party activists blamed a rival group and police's negligence for the death.
The deceased was identified as Asif Hassan, 21, acting president of Kola union Chhatra League in district's Sirajdikhan upazila and a final year student of Dhaka University's photo journalism.
Newly-elected Kola union parishad Chairman Mir Liakat Ali alleged that a rival group, defeated in the recently-held union parishad polls, assaulted Asif on April 12, our local correspondent reports.
"Police, instead of detaining the assaulters, arrested Asif and sent him to jail. Asif was vomiting after being hit on the head. But instead of hospitalising him, police sent him to jail," he claimed.
Sirajdikhan upazila Chhatra League President Soikot Mahmud blamed one Yamin for the incident. "Yamin is a local drug peddler. He was ousted from the party."
DOCTOR ADVISED FOR CT SCAN, COPS 'IGNORED IT'
The incident took place after the recently concluded UP elections. Asif had campaigned for Mir Liakat Ali while Yamin moved for the defeated rebel candidate Nasir Chowdhury.
This morning, Asif fell ill inside prison. He later died. The body was being kept at Munshiganj General Hospital until 8:00pm. Police and jail authorities have confirmed the death.
Yamin's mother filed a case against Asif accusing him of assaulting her son, said Yeardous Hasan, officer-in-charge of Sirajdikhan Police Station.
Considering the injury to the head, a doctor at Munshiganj General Hospital advised for CT scan diagnostic. However, it was not conducted and the OC could not offer an explanation in this regard.
"Case statement alleged Asif of assaulting Yamin. During the incident, Asif suffered two stabs on the head and broke some of his teeth. Later, locals got hold of him and beat him up," the OC said.
Asif's father Habibur Rahman, a retired official of state-run Sonali Bank, refuted the allegation and said it was all a staged drama. "We repeatedly urged for his proper treatment, but police did not take a heed."
Meanwhile, Mustafizur Rahman, superintendent of Munshiganj prison, said jail authorities did not receive any suggestions for CT scan. "The prescriptions had some medicine he was already being given timely."
No case was filed in this regard on behalf of Asif.