Muggers shoot 2 men for Tk 2.92 lakh in Manikganj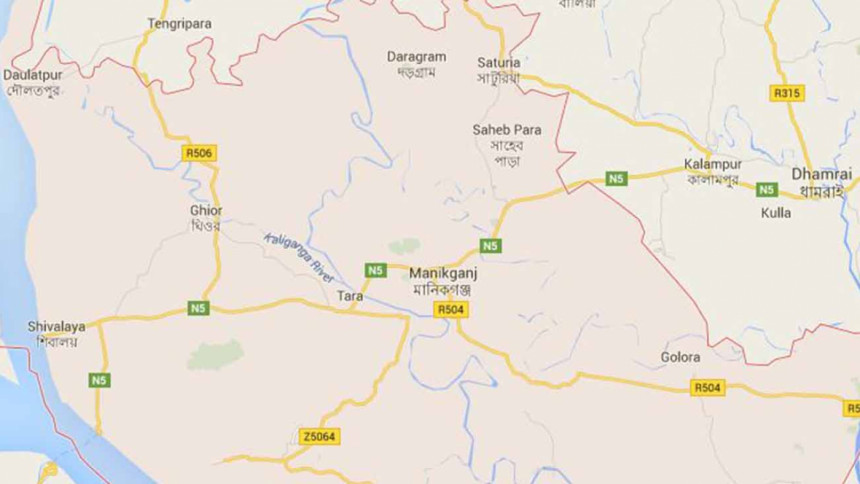 Muggers looted Tk 2.92 lakh after shooting two people, including an agent of bKash, a mobile money transfer service provider, in Manikganj Sadar upazila today.
The injured people were identified as bKash agent Moin Biswas, 25, and Majnu Miah, 45, a rickshaw puller.
Witnesses said a group of 5-6 muggers intercepted a rickshaw carrying Moin at Gild Bazar around 11:00am and opened fire, leaving Moin and rickshaw puller Manju injured in their legs.
The mugger snatched a bag containing Tk 2.92 lakh from Moin and left the place hurriedly.
The injured were rushed to Sadar hospital.
Contacted, Aminur Rahman, officer-in-charge of Sadar Police Station, said they are trying to arrest the muggers.