Minorities call for equal rights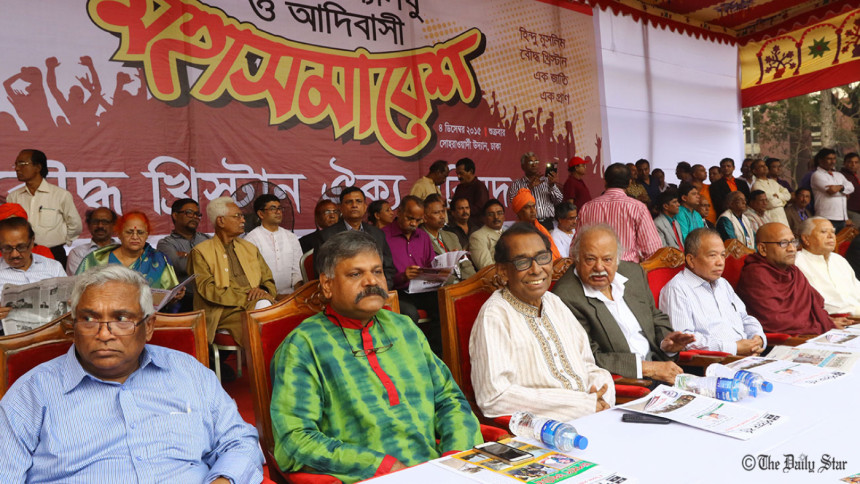 Bangladesh Hindu-Buddhist-Christian Oikya Parishad, a platform of different religious minority groups, today demanded that the government ensure their proper rights and representation in all strata of life including in politics, administration, armed forces and business.
Placing a set of demands at a grand rally of religious minority and indigenous people at Suhrawardy Udyan in the capital, the parishad leaders gave the government six months ultimatum to implement the demands which include setting up a minority affairs ministry in line with India.
They also threatened to go for tougher movements if their demands are not met by that time.
The minority leaders told the rally that land and properties of the minority people have been grabbed by even the ruling party leaders and lawmakers and they are being subjected to torture and repression across the country.
Hundreds of religious and ethnic minority groups' people joined the rally from different districts of the country with festoons and banners demanding equity and equality of rights.
Addressing the rally, veteran parliamentarian and ruling Awami League lawmaker Suranjit Sengupta said even after a secular government has been in power for the last seven years minority people have not been empowered.
"Representation and empowerment of the minority people will have to be ensured proportionately in running the state. We will make no compromise to this end. We will wait six months and declare tougher programmes," he warned.