Mina stampede: Bangladeshi death toll now 51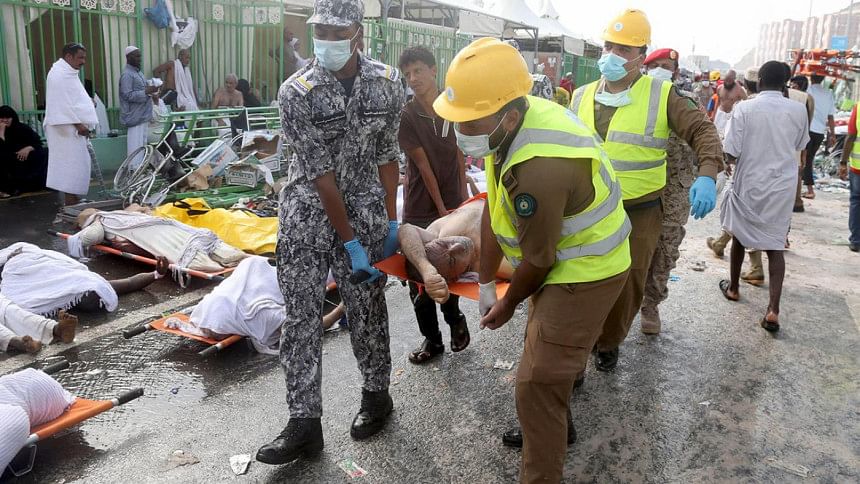 At least 51 Bangladeshis are among those killed in the September 24 stampede in Makkah. 
Of the deceased, 29 are identified so far, said AKM Shahidul Karim, consul general of the Bangladesh consulate in Jeddah.
The consulate has already sent a list of 29 identified dead victims to the Ministry of Religious Affairs in Bangladesh, Shahidul said.   
Another 138 Bangladeshi pilgrims have been missing since the stampede, said he added.
Talking to The Daily Star over the phone today, Shahidul said 130 Bangladeshis including stampede victims are undergoing treatment at different hospitals in Saudi Arabia.
Besides, 117 Bangladeshi pilgrims died of different diseases during the Hajj, the consulate general said.
According to Saudi officials, 769 people died in the crush in Mina. But many countries alleged that the overall number of deaths is more than 1,000.