Militants were given chance to surrender: IGP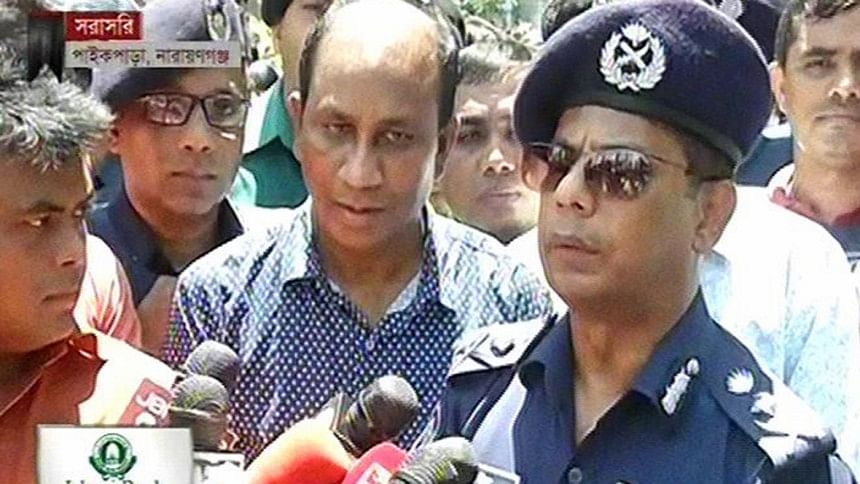 Militants killed during the Narayanganj raid today were given the chance to surrender but they carried out grenade attacks on law enforcers, Inspector General of Police (IGP) AKM Shahidul Hoque said.
"Police gave the militants a scope for surrender but they charged four to five grenades and opened fire using AK-22 rifle," the IGP told journalists while visiting the scene in Narayanganj.
As a result, the law enforcers were forced to conduct the operation, snipers fired at them from nearby buildings and at the rear end of the building, he added.
The IGP further said the militants rented the flat on the three-story building in Paikpara of Sadar upazila identifying themselves as medicine traders.    
After a one-hour operation, police entered the house and found three bodies lying inside, the police chief said. 
They confirmed the identity of one of the deceased as Tamim Ahmed Chowdhury after matching photos, he added.
One AK-22 rifle, one pistol and two to three live grenades were also found at the scene, he added.