'Meeting on return of BGB man by Friday'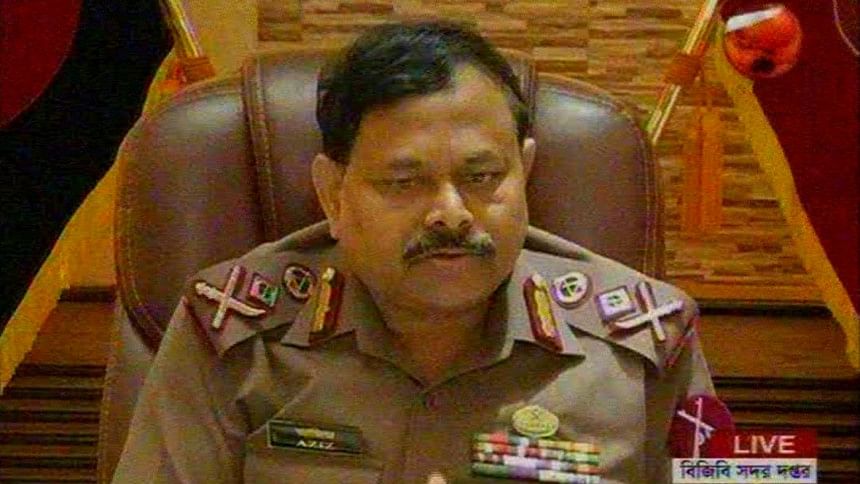 Bangladesh will hold a meeting with Myanmar over return of Nayek Abdur Razzak within a day or two, chief of Border Guard Bangladesh said today.
A six-member team will attend the meeting and their names have been sent to Myanmar authorities this morning, BGB Director General Maj Gen Aziz Ahmed said.
However, the border force chief did not specify the date of the meeting. "The meeting will be held in a day or two. I am not disclosing the date immediately. But, the time will be 10:00am."
Maj Aziz said he was assured by Myanmar authorities that Nayek Razzak will be given back to Bangladesh.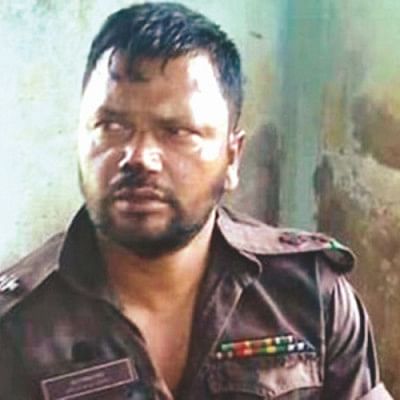 He was speaking in a press conference arranged at BGB headquarters – a week after the BGB trooper was taken away by Myanmar's Border Guard Police (BGP).
Our Cox's Bazar correspondent quoted a BGB official who sought anonymity to confirm that a letter was sent to BGP Battalion-2 in Maungdaw district of Myanmar around 9:00am today.
The delegation is likely to be led by Lt Col Abu Jar al Zahid, commanding officer of 42 BGB Battalion in Teknaf, according to the source. Maj Abu Rassel Siddiqui, joint director of the unit, is in the team.
Myanmar has been stalling the flag meeting since June 17 – the date when it shot one BGB trooper and took away Nayek Abdur Razzak. The incident drew widespread flak in the social media and several protests were staged.
BGB high-ups and State Minister for Home Asaduzzaman Khan had termed the incident as a "misunderstanding".
Lately, they responded but tagged a condition to the release of the BGB man – that Bangladesh would take back 550 people who have been rescued from the sea.
However, at that time BGB floated an official statement saying that Myanmar had agreed to "honourable" and "unconditional" release of the BGB man.