'Masked men asked Utpal for money'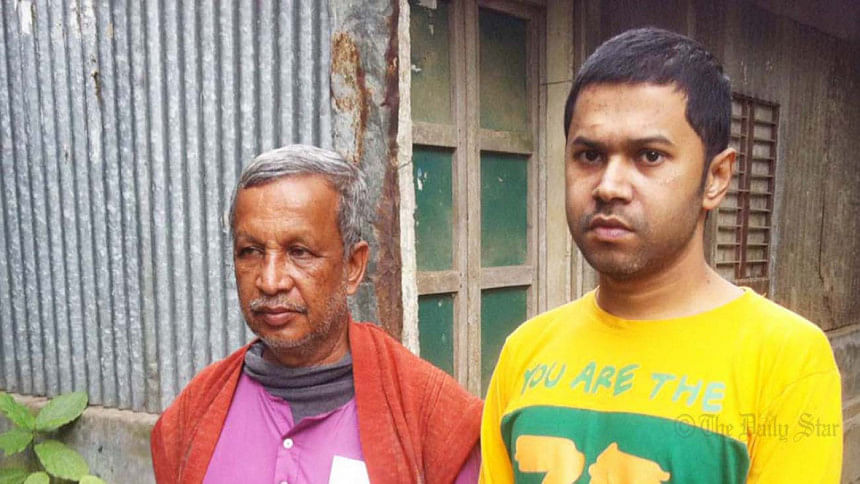 Unaware of the reason behind his "abduction", Journalist Utpal Das said that his captors did not torture him in any manner but asked for money from time to time.
The senior reporter of Purbopashchimbd.com spoke to journalists in his Narsingdi's Raipura hometown today, a day after his return following two months of going "missing".
According to his account, he was picked up from Dhanmondi in a white microbus on October 10. He was blindfolded and taken to an unknown whereabouts, kept in a tin-shed house.
"I was not assaulted… they even fed me properly. Only some masked men used to appear before me and used to ask for money," our Narsingdi correspondent quotes him saying.
He, however, was clueless about who picked him up and for what reason.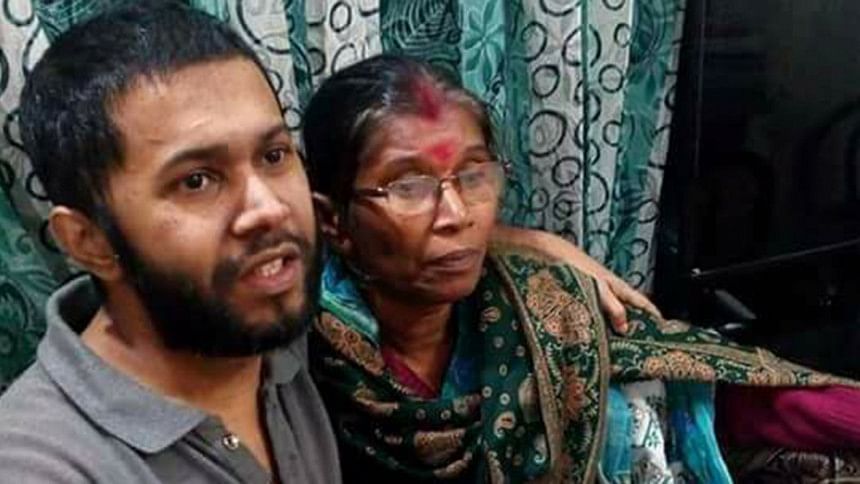 Raipura Police Station Officer-in-Charge has confirmed Utpal's current location in Raipura upazila, under the custody of his father, where he was taken to after appearing last night in Narayanganj.
Our Narayanganj correspondent reports, police Inspector Md Shahidul Alam, in-charge of Bhulta police outpost, has said Utpal appeared near a refueling station last night unharmed.
Utpal was taken away by his family after primary debriefing.
"They initially slapped him (Utpal) a few times," said the inspector. "There was an attached bathroom to the tin-shed room where he was kept. They pushed the food tray into the room through the door gap."
Utpal's father Chitta Ranjan Das told journalists that he was happy after the return of his son. His mother, Bimala Rani Das grabbed Utpal and collapsed on tears after the family went to retrieve him at Bhulta.