Magura 'robber' killed in 'gunfight'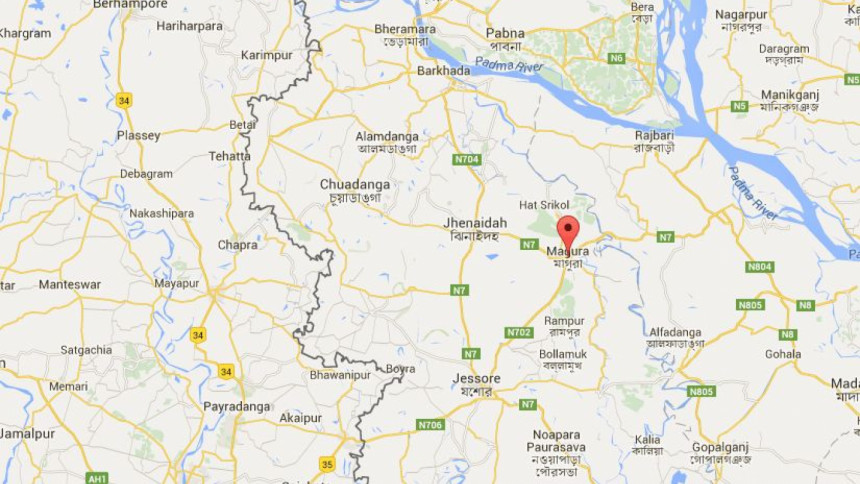 A suspected robber was killed in what police described as gunfight on Dhaka-Magura road in the Magura Sadar upazila early today.
The deceased was identified as Aminul Islam, 30, a local of Sadar upazila, our Kushtia correspondent reports quoting police.
Tipped off about an attempted robbery, police cracked down in the area around 2:00am and tried to catch them, said Sudarshan Roy, assistant superintendent of Magura police.
Sensing presence of law enforcers, the robbers opened gunfire. Police retaliated with gunfire as well. Four policemen were said to have been injured in the incident.
"Aminul was caught in the line of fire and received four bullets in body while the others managed to flee," the SP said. He was rushed to Magura Sadar Hospital where doctors declared Aminul dead.
Four police constables also sustained bullet injuries during the incident. They are Constable Taz Uddin, Kamrul, Mamun and Lal Mia. All have taken treatment in Magura sadar hospital.
Police recovered a pistol, five bullets, two crude bombs and some sharp weapons from the spot.
Aminul was accused in five robbery cases filed with Magura sadar and Islamic University police station. The dead body was sent to Magura Sadar Hospital for autopsy.