Mosque imam held for raping madrasa girl in Narayanganj
5 others held for kidnap attempt, says Rab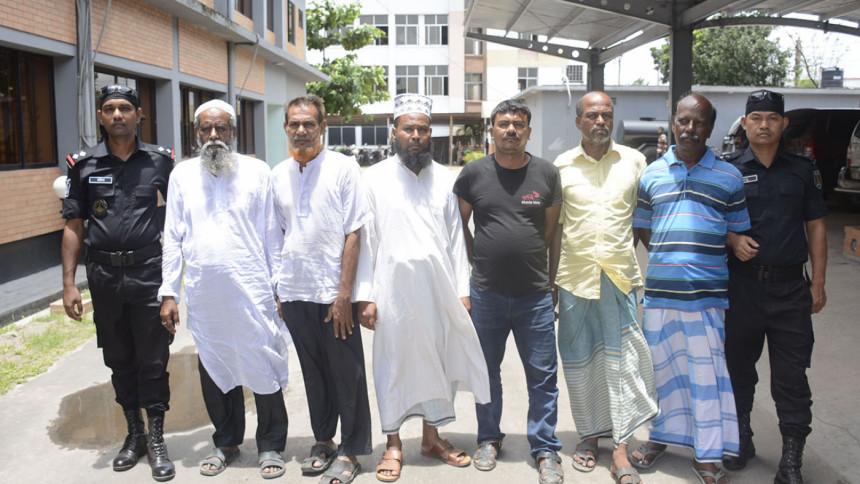 Rapid Action Battalion (Rab) today claimed to have arrested a mosque imam for raping a class-II madrasa girl in Chasara of Narayanganj city.
Besides, the members of the elite force also arrested five associates of the imam for attempting to kidnap the girl in a bid to kill her, the Rab official said.
The victim has been undergoing treatment at Narayanganj General Hospital since she was raped, Lt Col Kazi Shamsuddin, commanding officer of the Rab-11, said at a press briefing in the city today.
A team of Rab-11 arrested imam Fazlur Rahman alias Rafiqul Islam, 45, from Chasara area this morning after the victim's father lodged a verbal complaint to the Rab last night, said Lt Col Kazi Shamsuddin.
Rafiqul, an imam of Baitl Hafez Jame mosque in Chasara area, is the residence of Netkona Sarapara area of the Narayanganj city, our local correspondent reports quoting the Rab official. 
Later, Rab members arrested five followers of Rafiqul from Fatullah area for allegedly attempting to kidnap the girl in a bid to kill her as they were searching different areas including hospital to pick the girl, the Rab official said quoting family members. 
On August 2, the girl fell sick and was taken to imam Rafiqul for pani pora (blessed water), and raped her taking the girl to his bed room in the mosque in the name of treatment.
As the girl fell sick, her father was admitted to Narayanganj General Hospital, he said.
On information, Imam Rafiqul and his associates tried to kidnap the girl in a bid to kill her, added the Rab official quoting the family.