Long tailback on Dhaka-Ctg highway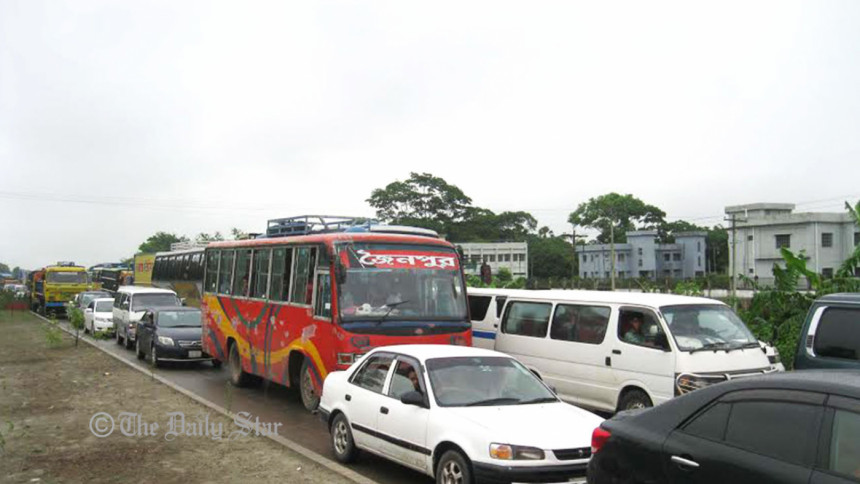 Traffic on the Dhaka-Chittagong highway suffered a blow today after a truck lost one of its tyres in Comilla creating a 22-kilometre long tailback.
The tailback put additional pressure of vehicles commuting passengers home ahead of Eid, our local correspondent reports.
"The gridlock started around midnight," said Saiful Islam, in-charge of Bhaberchar Highway Police Camp in Gazaria. "The tailback is pursuing till this evening," he added.
"A truck lost one of its tyre on the Gomti bridge," said Zubaidul Alam, officer-in-charge of Daudkandi highway police. "Also, the capacity of Meghna bridge is low, traffic is high – all these have contributed to the tailback."
Though the exit point on Meghna bridge allows five cars, the entry point allows only one, said Mahbubur Rahman, in-charge of Kanchpur highway police.
Zahid Hasan, a counter man in Comilla of Asia Paribahan bus service operating on the route, said one of the buses that departed from Dhaka around 6:00am was yet to reach there at 10:00am though the journey should have taken only two hours.
The gridlock eased on the highway around 7:00pm, reports a correspondent from Daudkandi.