IS link with Italian murder not confirmed: Kamal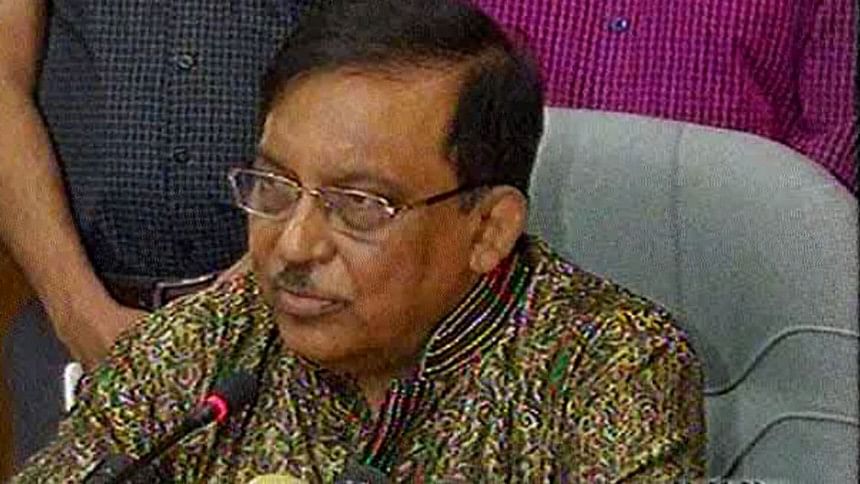 The involvement of terrorist group Islamic State (IS) in the murder of the Italian national in Dhaka is yet to be confirmed, said State Minister for Home Asaduzzaman Khan Kamal.
The home minister also urged foreign nationals not to be afraid as the law enforcement agencies are extensively investigating the incident and will arrest the murderers.
"We are looking into everything which that might have been the motive behind the murder," he said.
According to a Reuters report, an online statement in the name of IS claimed responsibility for the murder of Italian national Cesare Tavella, who was shot dead in Dhaka's Gulshan diplomatic zone last night.
Asked if there is an IS presence in the country, the minister said that those who were suspected of recruiting for the extremist group have already been arrested.
ALSO READ: EU strongly condemns murder of Italian in Dhaka
The murder was not a result of law enforcements failure, the minister said adding that the law enforcement agencies will provide security in the diplomatic zone as and when required, he said.
In reply to a query regarding the upcoming Australian-Bangladesh cricket matches, Kamal said, "These are two separate things and I believe the Australian team can safely come to Bangladesh for their scheduled matches. They will be provided the necessary safety measures".
MURDER CASE
Heleen Saaf van der Beek, the country representative of ICCO Cooperation, filed a murder case with Gulshan Police Station regarding the murder of Tavella.
The victim was the project manager of Profitable Opportunities for Food Security (Proofs), a project of Netherlands-based organisation ICCO Cooperation.