Lawmaker Haji Salim criticises BGB's capability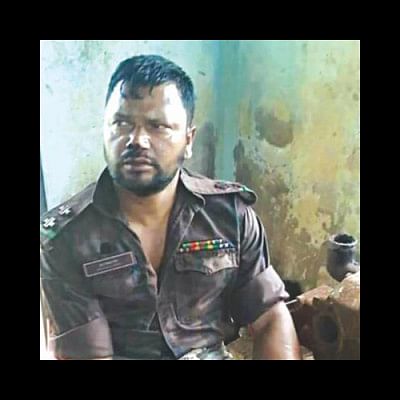 Independent lawmaker Haji Salim today raised question in the parliament over the "capability" of Border Guard Bangladesh (BGB) as one of its member still remains in custody of Myanmar's Border Guard Police.
"Keeping him (BGB member Abdur Razzaq) handcuffed means 16 crore Bangalees are being kept handcuffed. If Border Guard Bangladesh had the capacity, such incident would not have taken place," Salim said on a point of order.
Describing the incident, Haji Salim told the parliament that members of BGP abducted BGB Nayek Razzak from Naaf River in Teknaf after firing shots on BGB members. Another BGB sustained serious injury.
"But they [BGP] are yet to handover the abducted Border Guard Personnel who became father of a baby-boy on Sunday even five days off the incident," Salim went on.
Pointing that the government allocates and spends adequate money for BGB, Salim, also joint general secretary of Dhaka City Awami League, said, "What do they (BGB) do actually? Are they not strong enough?
"Had they been strong enough, such thing would not have occurred. We want a remedy. It has tarnished the government's image," a lamented Salim went on.
Salim said BGP even did not sit with its counterpart to discuss the issue. Instead they uploaded several photographs of the BGB man on their Facebook page in which one photograph shows that blood was dropping from the BGB man's nose with his hands handcuffed.
"Such photographs are shameful for the government as well as for the whole nation," he added.
Meanwhile, BNP spokesperson Asaduzzaman Ripon at a press conference demanded resignation of Foreign Minister AH Mahmood Ali for the government's diplomatic failure to bring Razzaq back immediately.
Held at BNP's Nayaplatan headquarter today, Ripon said country's people want to know why a flag meeting in this regard could not be held till now between the BGB and BGP.
Ripon, also BNP's international affairs secretary, asked the BGB chief to inform people on regular basis about the latest developments on bringing Razzaq back home.