Law minister rules out disbanding Rab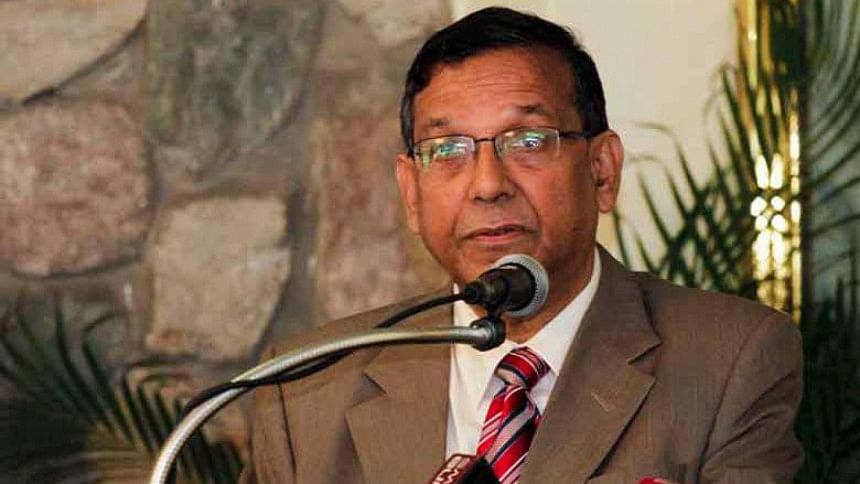 Elite force Rapid Action Battalion (Rab) will remain in force, Law Minister Anisul Huq said today.
"Through its activities, Rab has proved its need for the people" the minister told reporters in response to questions over disbanding the force.
The minister made the comments before the media after a meeting with UK Minister of State for International Development Desmond Swayne at Gulshan in Dhaka.
Rab has been criticised over the years for "extrajudicial killings". Pressure on the force mounted after the sensational killing of seven people in Narayanganj in April last year.
Recently, the elite force came up in fresh discussions after the death of Dhaka's Hazaribagh unit Bangladesh Chhatra League President Arzu Miah, which the Rab said was caused during a gunfight.
On that note, Anisul Huq today told The Daily Star, "Appropriate actions will be taken against the law enforcers if found responsible for killing anyone in gunfights." 
Between August 18 and August 21, four leaders and activists of the ruling Awami League and its associated bodies were killed in "shootouts" involving police and Rab.
Rights body Ain o Salish Kendra says 72 people have died at the hands of law enforcers in the name of "shootouts" in the first six months of this year.