Kidnapped Bangladeshi rescued in Malaysia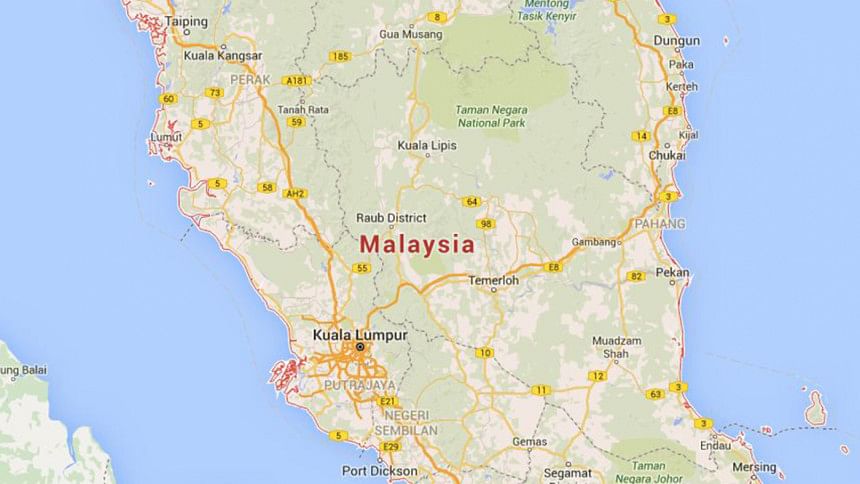 He was a Bangladeshi worker living on a measly salary at a convenience store.
For a group of kidnappers, however, this 39-year-old Bangladeshi was a quick way to make a fast buck. Or, RM400,000 to be exact.
Subang Jaya OCPD Asst Comm Yahaya Ramli said the man was abducted while he was working at the store in USJ 14 at about 9:30pm on Jan 22.
The perpetrators were said to be two Malay­sian men driving an unidentified white car.
"They used the victim's mobile phone to contact his family in Bangladesh, demanding a ransom of RM400,000 and threatened to kill him should they fail to pay up," he said.
ACP Yahaya added yesterday the victim's wife, who was in Bangladesh, called a relative in Malaysia to inform him of the abduction.
The relative immediately lodged a police report and an operation was carried out to rescue the Bangladeshi. Desperate to save him from the clutches of his captors, his family had came up with RM30,000 to pay the kidnappers.
ACP Yahaya said the money was sent from Bangladesh via online transaction.
Police, however, arrested two Myanmar lab­o­u­­­rers, aged 23 and 33, at a restaurant in Sem­en­yih on Jan 25 in connection with the crime.
According to ACP Yahaya, the two labourers led the police team to the hideout of the mastermind.
"We arrested a 42-year-old Malaysian, who we believe is the ringleader, at a hotel room in Batu Caves," he said, adding that the man was wanted in connection with six commercial crime cases.
Police seized three mobile phones, the victim's wallet, RM2,000 in cash, a fake authority card and badge from the Prime Minister's Office (PMO) National Security Department Special Intelligence Unit.
The last two items belonged to the so-called ringleader, said ACP Yahaya. Two days later, the victim was rescued by the police near Sungai Recreational Forest in Ulu Yam.
A 19-year-old Myanmar labourer, who was found with him, was arrested on the spot.
Their two accomplices, believed to be a Bangladeshi and a Myanmarese, escaped.
Police also detained a 27-year-old graphic designer along Jalan Teratai Utama, U5/30, Shah Alam in connection with the crime.
So far, police have retrieved about RM7,000 of the ransom paid to the culprits.
Last month, the mutilated bodies of two kidnapped Bangladeshi workers were found in a jungle near Genting Highlands.
One of the victim's family members in Bangladesh had paid RM27,000 for his release but the culprits demanded for RM50,000.
The two men, aged 20 and 29, were then killed and thrown in a ravine.
The Star/ANN