Khagrachhari blockade observed peacefully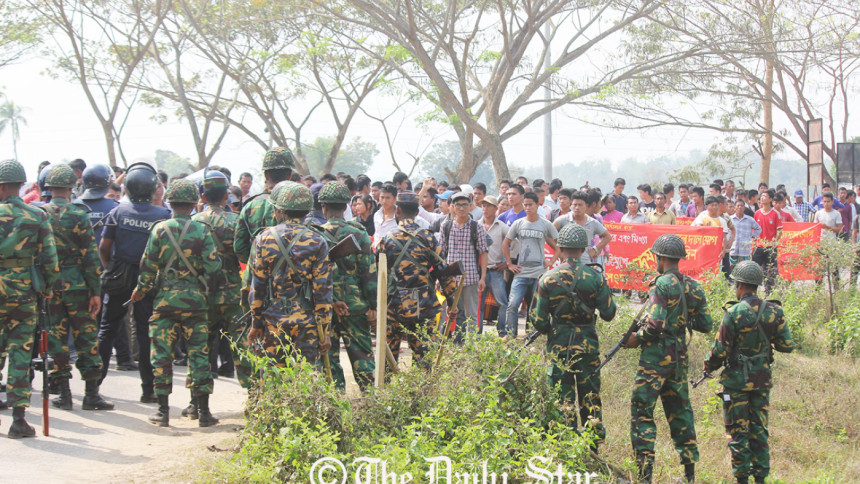 A dawn-to-dusk road blockade programme in Khagrachhari enforced by Dighinala Bhumi Rakhha Committee was observed peacefully today.
However, road communication between Dighinala upazila of Khagrachhari and Rangamati district remained cut off since this morning because of the blockade.
The committee observed the blockade till 6:00pm protesting what they said yesterday's action on them by law enforcers.
At least six indigenous people and four members of law enforcement agencies were injured in the clash when the people brought out a procession in protest against setting up of Border Guard Bangladesh battalion offices at Babuchhara in Dighinala.
No unexpected incident was taken place in the upazila, our Khagrachhari correspondent reports around 10:30am.
Indigenous people have demanded over the past few months that the government do not set up the offices in the area, evicting 21 indigenous families from their ancestral land.