Judiciary comment: SC cautions Fakhrul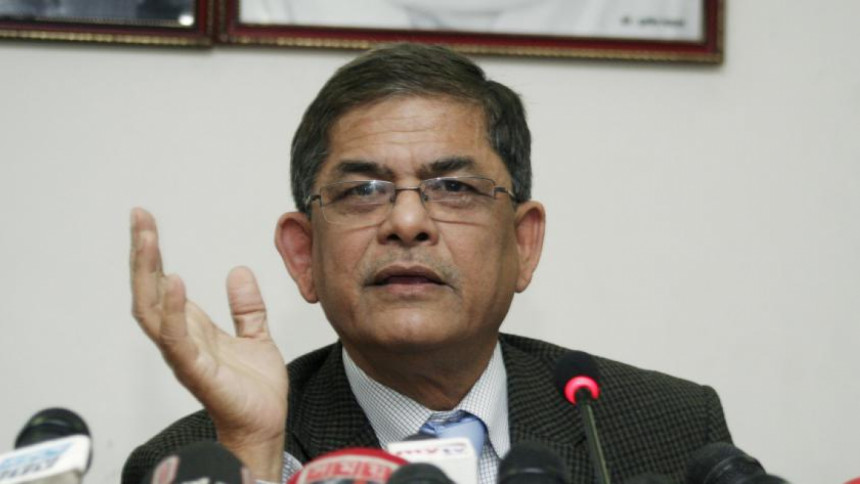 The Supreme Court today cautioned BNP acting secretary general Mirza Fakhrul Islam Alamgir for his comment on judiciary.
The judiciary is an organ of the state, not the organ of the government, the SC told him.
Everybody should remain cautious in making any comment to ensure that the judiciary is not undermined and its dignity is not damaged, the court said.
The court warning came after it accepted Fakhrul's explanation on his recent comment about the judiciary.
Fakhrul on February 7 told a public meeting in Sylhet that the government was trying to control the judiciary.
On February 18, the SC asked Fakhrul to give an explanation about his comment.
In his explanation to the SC, Fakhrul said that he did not make the comment about the judiciary for undermining it, his lawyer Sagir Hossain Lion told The Daily Star.
Bail in arson cases extended
Meanwhile, the apex court extended Fakhrul's bail for 15 days in three cases filed for arson and vandalism.
A five-member bench of the Appellate Division headed by Chief Justice Surendra Kumar Sinha passed the order after disposing of three petitions filed by Fakhrul seeking extension of his bail in the cases.
The High Court on November 24 last year granted bail to Fakhrul for three months in the cases.
He submitted the three petitions to the apex court seeking extension of the bail order as the tenure of his bail expired on February 24.