JU students block highway for assault on teacher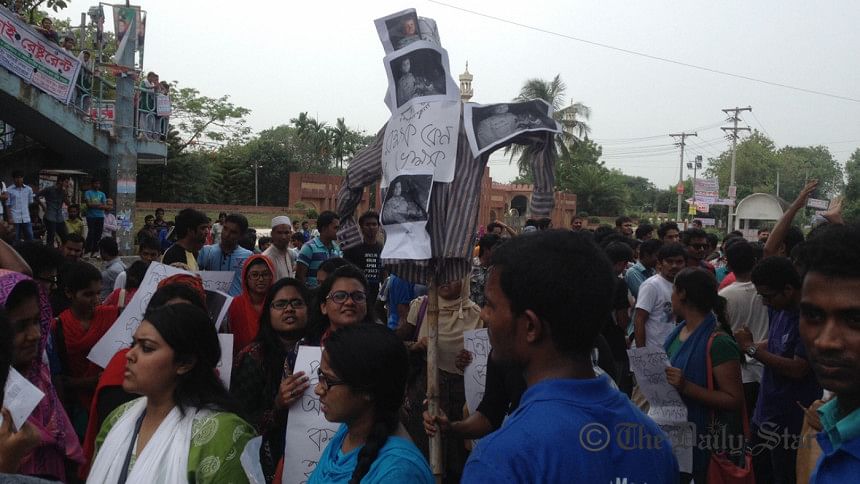 Jahangirnagar University students today blockaded the Dhaka-Aricha highway for hours demanding justice over assault on one of their university teacher.
Hundreds, including students from journalism department, hit the streets this morning protesting police assault on Rakib Ahmed, assistant professor of journalism, last night.
Highway traffic was halted since 10:30am and continued until 1:00pm before the protesters pulled back upon assurance that further steps will be taken to meet their demands.
They were demanding suspension and apprehension of the officer-in-charge of the local police station concerned, that the police accept a case over the incident and apologise formally.
Rakib Ahmed was assaulted by police when he was going to the airport railway station with his parents to board a Sylhet-bound train around 10:05pm last night.
Police refused to accept a case over the incident and a wave of protest followed today at both Dhaka and Jahangirnagar university campus.
Dhaka University Journalist Association today hosted a protest programme at Oporajeyo Bangla premises over assault on their former president.