66,194 absent on 1st day of JSC, JDC exams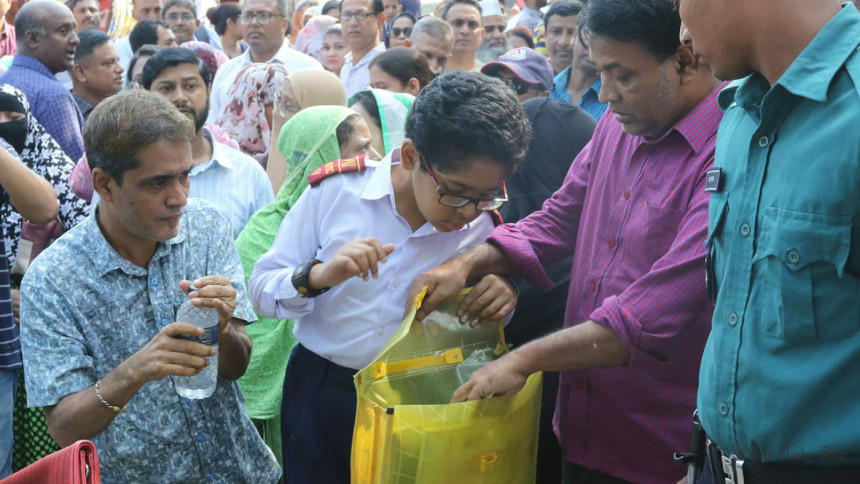 A total of 66,194 candidates were absent on the first day of Junior School Certificate (JSC) and Junior Dakhil Certificate (JDC) examinations while 38 students were expelled for resorting to unfair means.
Madrasa board stood the highest position in terms of absentees as 21,232 students did not appear in the Quran Majid and Tajbid exams today.
A total of 44,962 candidates of nine general education board were absent in Bangla paper exam, according to the control room of the education ministry.
Among the general boards, highest 13,192 examinees under Dhaka board were absent while Sylhet board had the lowest number with 2,996 absent candidates.
Of the expelled students, 18 from Mymensing board, eight from Barishal, five from Rajshahi, two each from Dhaka, Cumilla and Madrasa boards and one from Dinajpur board.
Besides, one invigilator from Mymensingh Board was expelled for "assisting" students to take to unfair means.
The JSC and JDC examinations began across the country this morning, with the participation of 26,61,682 examinees.
Among them, 14,39,987 are girls and 1,221,695 are boys, according to board officials.
A total of 2,260,716 students will take part in JSC exam under general education boards, while 400,966 in JDC exam under the madrasa board.
On the first day of examinations which started at 10:00 am, JSC candidates will take Bangla exam while madrasa students will take Quran Majid and Tajbid paper.
Examinees would have been asked to enter the exam halls 30 minutes ahead of the tests.
All physically challenged students will get 20 minutes extra, while visually impaired ones and those with cerebral palsy will be provided with writers.
Besides, examinees with autism, down syndrome and cerebral palsy will be given 30 minutes extra and will be allowed to get the help of teachers, parents or designated assistants during the examinations, according to rules.
No one, including teachers and office staffers, can bring any electronic device within 200 metres of the examination halls, said the minister, adding that legal action would be taken against outsiders entering the centres during, before, and after the exams.
The JSC exam will end on November 11 while JDC will complete on November 13.