Japan outraged over Gulshan cafe attack
Japanese victims' families coming to Dhaka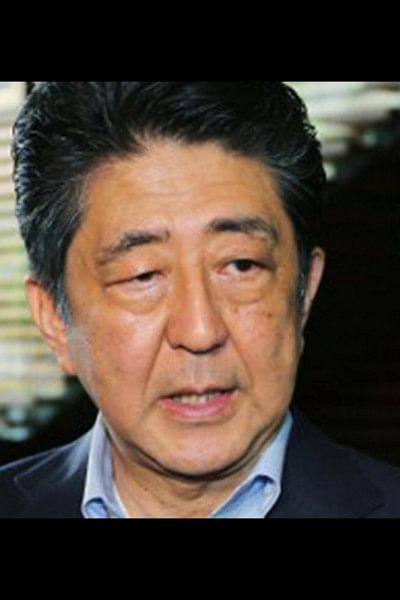 Japan has expressed outrage over Gulshan cafe attack where during a nearly 11-hour hostage crisis seven of the country's national were killed.
"This was an impermissible act of terrorism and I am profoundly outraged," Japan's Prime Minister Shinzo Abe said in a statement released today.
READ MORE: PM to pay homage to Dhaka cafe attack victims tomorrow
"All of those who lost their lives had gone to Bangladesh in the spirit of wanting to work for the good of that country. This matter truly grieves me deeply and I am rendered speechless to think of the regrets of the victims." 
READ HERE: Those who could recite Quran were spared
Meanwhile, Japan is sending a aircraft to assist the families of the victims in arriving to Dhaka. Japanese State Minister for Foreign Affairs Seiji Kihara is already in Dhaka.
ALSO READ: Gulshan attack: Embassies alert citizens in Bangladesh
"I instructed him (Mr Seiji) to receive the bereaved family members and interact with the Bangladesh side in accordance with the requests of the families to the greatest possible extent," Abe said in the statement
READ MORE: Anxious wait for families of Holey Artisan hostages
"We intend to continue to take all possible preparations to ensure the safety of Japanese citizens both at home and abroad," he said.
"Also at the UN, a press statement by the United Nations Security Council was released.  We intend to work in cooperation with the international community in order to root out terrorism," he added.