Jamaat, ISI behind terrorism in Bangladesh: Inu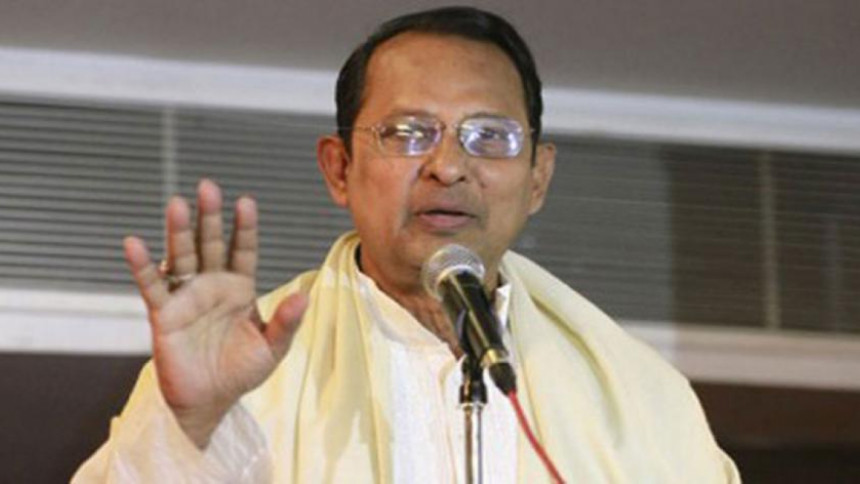 Information Minister Hasanul Haq Inu today alleged that Jamaat-e-Islami and Pakistan's intelligence agency Inter-Services Intelligence (ISI) were involved in terrorist activities in Bangladesh.
"Jamaat-e-Islami has a legacy of relating to terrorism in Bangladesh as it directly opposed the Liberation War in 1971 and played the role of collaborating with Pakistani forces," Inu said while addressing a press conference at Bangladesh High Commission in India.
When asked about the status of militancy in Bangladesh, the minister said about 90 percent of the people arrested in connection with around 40 terror-related incidents in the last one year "have roots in Islami Chhatra Shibir, student front of Jamaat-e-Islami."
"Both Jamaat and Pakistan's ISI are involved in terrorist attacks in Bangladesh," he added.
The information minister, who held talks with his Indian counterpart M Venkaiah Naidu and National Security Adviser Ajit K Doval in India, said Pakistan "has a very bad track record regarding terrorism. It was the aggressor on Bangladesh during the Liberation War in 1971."
"Pakistan is still harbouring terrorists," he added.
According to Inu, terrorists in Bangladesh are rootless with no religion, culture and they take a position against the country's Liberation War.
Inu pitched for greater cooperation between Bangladesh and India in the field of information especially "to counter the propaganda by terrorists and communal elements which thrive on misinformation and distortion of religion."
"We need to have more cooperation with India especially as terrorism has emerged as a big threat to both the countries. Terrorism and communalism thrive on misinformation and distortion of religion and we need to counter their propaganda so that we can combat that propaganda. That is why there should be proper flow of information between the two countries," he said.